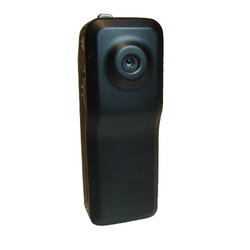 eSpyMall.com has some of the best last minute deals on hidden cameras and other great gifts.
City of Industry, CA (PRWEB) December 15, 2009
Most people wait until the last minute to get their holiday gifts. eSpyMall.com has made it easy for consumers to shop for those last minute gifts with their on sale page. Gift ideas are sorted by price so it is easy to find the items consumers want. Hidden cameras are hot this holiday season and eSpyMall.com is the place to go to buy the best hidden cameras because they have been making and selling hidden cameras since 1995. Not only does eSpyMall.com have low prices on mini DV camcorders, they also have the best price on SD Card hidden cameras and hidden cameras with built in DVRs. eSpyMall.com has a low price guarantee so shoppers can buy with confidence knowing that they got the best deal possible.
Hidden cameras come in many different shapes and forms. Choose from a variety of models that can be used for many different purposes from monitoring an elderly parent to recording a prank on friends. eSpyMall has the world's smallest mini dv camcorder on sale for $99. This mini dv camcorder is so small it can be hidden almost anywhere and it records onto a microSD card so there are no messy wires. It is extremely easy to use and the video quality is great. There is a sample video on the page so that users would be able to see the quality of the videos recorded using this mini dv camcorder. This mini dv camcorder also comes with a clip so it can be clipped onto a shirt pocket, car visor, ski jacket, etc. Wouldn't it be great to be able to record what outdoor activities and share them with friends and family?
eSpyMall.com has also announced that free shipping on the 100 Mile Amplified Outdoor UHF/VHF HDTV Antenna will only last until the end of 2010. This outdoor antenna features a remote controlled motor rotor with 360 degrees rotation. This is a great buy for $58 and free shipping will no longer be offered after the new year. Normally shipping would cost about $12 to $15 for an outdoor antenna like this. Not only are these antennas affordable at $58 with free ground shipping, they are powerful and easy to use. Outdoor HDTV antennas make great gifts for people with fixed incomes because they wouldn't have to pay any monthly fees and still be able to enjoy local high definition programming.
eSpyMall.com has been a leading manufacturer for hidden spy camera, CCTV Surveillance, security, and covert surveillance equipment since 2002. Security installers, detectives, government agencies and law enforcement groups have welcomed our products worldwide. For the past few years, eSpyMall's factories, engineers and R&D teams have been involved in the extensive development, design and production of the most advanced technology for CCTV and other surveillance equipment. Our teams constantly update our products to ensure that our products are always on top of market trends.
###