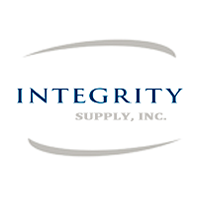 Notable brands like 3M, Corona, Purdy, Norton, Honeywell, Nissen, Purell and many more can be found at this store.
Cleveland, OH (PRWEB) April 06, 2013
Integrity Supply, Inc is now offering a wide range of masking tapes in different sizes, colors and grades. Customers can get Shurtape brand masking tape of any size at this store.
A representative of the company stated, "Shurtape masking tape is designed for general purpose use in packaging, bundling and labeling. It offers a patented thermoplastic adhesive that allows a 100% surface contact area to the substrate with enhanced removal properties. Frog Tape is the only painter's tape treated with Paint Block Technology. Paint Block is a super-absorbent polymer which reacts with latex paint and instantly gels to form a micro-barrier that seals the edges of the tape, preventing paint bleed."
This distinguished online store also offers mini paint rollers at great prices. From Wooster, the store offers Jumbo-KoterBig Green and Jumbo-Koter 50/50, and from Purdy, the company offers White Dove Crain and Golden Eagle Crane. Customers can also purchase numerous other spraying, drop cloth and tarp products.
Notable brands like 3M, Corona, Purdy, Norton, Honeywell, Nissen, Purell and many more can be found at this store. The store also offers free shipping on orders over $100. Images of their products as well as recent offers provided by the store can be found on the store's social media pages. It also encourages customers to register with their site to be able to buy products at the best prices.
About the Company
Integrity Supply, Inc. was established in 2000 as a wholesale distributor to provide the highest quality paint, safety and construction related supplies from leading manufacturers throughout the United States. Integrity was founded with its customers in mind by providing just-in-time delivery at affordable prices. It has established relationships with key manufacturers that absorb the inventory holdings costs and marketing funds, allowing Integrity to pass on the savings directly to the company's customers. It strives to continue to be the value-leader by delivering superior products at a fair price with unmatched service.
For more information, please visit http://www.integritysupply.com.