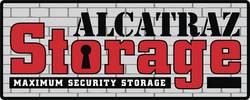 Our timing was very fortunate when we launched this business just prior to my departure and sale of The IEC and on the forefront of a boom in the industry
(Vocus) January 21, 2009
Alcatraz Storage® recently purchased the Storage Outlet in Crawfordsville, Indiana, making this the 6th acquisition for Scott Meyers, the former Executive Director of The Indianapolis Enterprise Center. Self Storage has been one of the few industries that has actually benefited from the downturn in the economy and is enjoying large increases in occupancy due to individuals and businesses forced to downsize or move.
"Our timing was very fortunate when we launched this business just prior to my departure and sale of The IEC and on the forefront of a boom in the industry" said Meyers.
As a result of the increased awareness and interest in this industry, Meyers has also launched a real estate training company to fuel his passion for teaching and mentoring entrepreneurs since his exit from the incubator. He now spends most of his time speaking at Industry Trade Shows, and hosting his own seminars, webinars, and for several other real estate investment groups nationwide.
"I saw an opportunity to capitalize on the fact that so many people were interested in the Self Storage business, yet there were virtually no resources to get the information on how to go about it" Said Meyers. "I have been pleasantly surprised by the demand for my products and services and the pace at which we have grown. The traffic on our website, http://www.SelfStorageInvesting.com, doubles roughly every 3 months!"
The Mission of Alcatraz Storage is to be the premier Self Storage Provider in the markets it serves.
The Mission of Self Storage Profits, Inc. is to provide all the necessary knowledge and tools for investors to find, evaluate, purchase, and manage a self storage facility.
Scott Meyers can be reached at (317) 506-4900.
Alcatraz Storage and Self Storage Profits, Inc. are located at 9899 Brightwater Dr., Fishers, In 46038. They can also be found at http://www.AlcatrazStorage.com, and http://www.SelfStorageInvesting.com. Phone: (317) 506-4900, Fax: (317) 770-1938
###