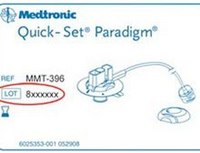 First MiniMed lawsuit against Medtronic, Inc
Houston, TX (PRWEB) February 1, 2010
Houssiere, Durant & Houssiere, LLP filed the first MiniMed lawsuit against Medtronic, Inc., Medtronic MiniMed, Inc. and Medtronic Puerto Rico Operations Company, Nov. 30, 2009, on behalf of six patients who claim they have suffered severe injuries as a result of using a defective MiniMed insulin pump. With an estimated 60,000 defective insulin pumps on the market, thousands of patients may be at risk.
"MiniMed lawsuits are product liability lawsuits where the product itself is on trial," said Charles R. Houssiere III of Houssiere, Durant & Houssiere, LLP. "Trusting customers of Medtronic may have sustained injuries and damages because of their body's possible reaction to the lack of insulin or the excessive insulin infused through the Quickset infusion device."
MiniMed Insulin Pumps are designed to provide to Diabetic patients the correct amount of insulin their bodies need to survive. However, a potential defect in some of the Quick-set® Infusion sets that are used in conjunction with the MiniMed Paradigm insulin pumps may deliver an incorrect dose of insulin to Diabetic patients, which may result in severe injuries and death.
"As trial lawyers, we represent the injured and their families. We hope to inform victims of product defects of what they can do to be compensated for injuries caused by those products," said Houssiere. "We intend to learn what Medtronic knew and when they knew it in regard to any possible defect in the insulin pump system."
Medtronic, Inc. issued a Class I recall of their Quick-Set® Insulin Infusion sets, July 10, 2009. The company estimated that roughly 60,000 out of 3 million infusion sets could be affected. The recall explained a manufacturing defect of the tubing used in the Quick-Set® Infusion sets, referred to as "Lot 8," which may prevent the pumps from properly venting air. The defect could potentially cause patients to receive too little or too much insulin, which could ultimately result in injury and death.
"We believe it is our responsibility, as trial lawyers representing people and families, to bring possible defects to the public," says Houssiere. "We need to do as much as we can to inform the public if we learn there is something wrong with this device."
He says potential injuries can include confusion, fainting, dizziness, difficulty speaking, sweating, seizures, coma and death.
This is the first lawsuit to be filed against MiniMed, Inc. regarding the insulin pumps. The multi-plaintiff lawsuit (case number 4:09-cv-03854) was filed with the United States District Court, Southern District of Texas, Houston Division Nov. 30, 2009.
###