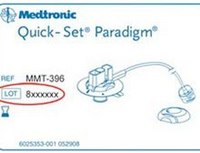 Defective Minimed Insulin Pump Litigations
Houston, TX (PRWEB) July 7, 2010
A discussion surrounding the ongoing issues regarding Medtronic's MiniMed insulin pump is scheduled to take place next month. Charles R. Houssiere, III, senior trial partner of Houssiere Durant & Houssiere, LLP and leader of the Insulin Pump Litigation Group, will attend the American Association of Justice (AAJ) to inform members about the potential defects associated with Medtronic's MiniMed insulin pump. The meeting will be held in Vancouver in July 2010.
Litigation involving defective insulin pumps is moving into the formal discovery phase with Houssiere Durant & Houssiere, LLP leading the litigation. The firm filed the first MiniMed lawsuit against Medtronic, Inc., Medtronic MiniMed, Inc. and Medtronic Puerto Rico Operations Company in November 2009. The lawsuit was filed on behalf of six plaintiffs who alleged injuries after using a MiniMed insulin pump infusion set.
The discussion presents an opportunity to learn about the ongoing issues with the pumps and tubing. The discussion follows an FDA External Infusion Pump Workshop in which Houssiere Durant & Houssiere, LLP learned detailed information about specific defects associated with the insulin pumps. The two-day workshop, held in May 2010, outlined specific accidents, hospitalizations and deaths that have been linked to use of the defective pumps.
MiniMed insulin pumps are designed to provide Diabetic patients with the correct amount of insulin they need for survival. Last year, Medtronic voluntarily recalled "lot 8" infusion sets due to defects. A defect in the tubing used in certain Quick-set® Infusion sets may result in the delivery of too much or too little insulin to a patient. The Quick-set® Infusion sets are used in conjunction with the MiniMed Paradigm insulin pumps.
When a Diabetic patient receives an incorrect dose of insulin, the consequences can be fatal. Other injuries might include confusion, dizziness, problems speaking, uncontrolled sweating and coma.
###