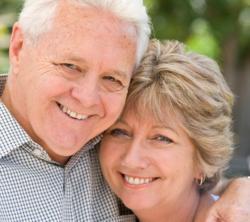 "Builders and developers in the 55+ housing segment are reporting an increase in demand from consumers. We are seeing improvement in certain parts of the country where people are moving off the fence and either purchasing a home or renting. ~ Don Whyt
Minneapolis, MN (PRWEB) November 12, 2012
Home Builder's are finding every reason to be confident of an increase in the senior housing market for single-family homes, as baby boomers become seniors. Significant improvements in the latest 55+ Housing Market Index (HMI) from the third quarter of 2012 compared to the same period a year ago, are demanding attention, according to the National Association of Home Builders' (NAHB) latest 55+ Housing Market Index (HMI) recently released.
The index showed a remarkable increase, having more than tripled year over year from a level of 12 to 36. As the highest third-quarter reading since the inception of the index in 2008, it serves as an acknowledgement of the growing U.S. senior population.
Home Destination's owner, Jenna Thuening says, "The major factor changing the housing industry's demographics is the sheer volume of Baby Boomers and the rapidly increasing number of seniors facing housing affordability and independent living challenges. While many are affluent, aging is posing a unique demand for housing and special housing challenges for renters, minorities and rural Americans".
As Minneapolis and St Paul residential housing communities experiences the aging of Baby Boomers, it is clear the senior populations is growing and diversifying at a pace that commands attention. Fewer seniors are disabled, fewer are financially dependent, and more are fully engaged in their pursuits of interests, hobbies, and community involvement as they choose to retire.
Seniors are shapping more than housing, as the Star Tribune reported on November 9, "The Burnsville Faiview Ridges hospital is expanding, with much of the addition focused on the south metro area's growing senior population".
The NAHB reports on 55+ HMIs for three segments of the 55+ housing market:
1) Single-family homes
2) Multifamily condominiums
3) Rental apartments.
Although all components of the 55+ single-family HMI remain below 50, Every aspect of the 55+ single-family HMI report shows numbers have at least doubled from a year ago. Details in the report give the following overview:
55+ Single-Family Residential Retail Homes

present sales climbed 25 points to 36
expected sales for the next six months increased 27 points to 42
traffic of prospective buyers rose 20 points to 33.
Multifamily Condominiums - Housing for Seniors
The 55+ multifamily condo HMI had a significant increase of 13 points to 23, which is the highest third-quarter reading since the inception of the index in 2008; however, condos remain the weakest segment of the 55+ housing market. All 55+ multifamily HMI components increased considerably compared to a year ago as present sales rose 13 points to 22, expected sales for the next six months jumped 19 points to 29 and traffic of prospective buyers climbed 11 points to 22.
Rental Housing for Seniors
Meanwhile, the 55+ multifamily rental indices, which already recovered substantially last year, showed a steady but more modest increases in the third quarter: current production climbed six points to 31, expected future production increased nine points to 35 and current demand for existing units and expected future demand improved two points to 42 and 44, respectively.
NAHB Chief Economist David Crowe said, "While we expect the upward trend to continue as the recovery broadens, the speed of the recovery is being constrained by factors as tight mortgage credit, making it difficult for potential 55+ customers to sell their current homes, and shortages of inputs to construction such as buildable lots that are beginning to emerge in some market areas." "Like other segments of the housing industry, the market for 55+ housing is continuing on a steady upward path, driven by improving conditions in additional markets around some parts of the country."
If you or someone you know and care about is searching for a Realtor to help them navigate the process of buying or selling a home in the Minneapolis area housing market, call Home Destination at 612-396-7832.