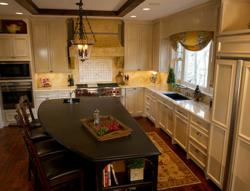 "Minneapolis homeowners who begin a major home renovation by considering and evaluating current housing market circumstances and their family's future goals will make better informed decisions," Butch Sprenger.
Minneapolis, MN (PRWEB) January 19, 2013
The Cost vs. Value Report by Remodeling Magazine is anticipated annually for its great information on which West North Central, including Minneapolis home remodeling projects, provide the best return-on-investment for Twin Cities homeowners. According to the study, the West North Central Region of the US diverged slightly from national averages, showing slow and steady improvements in the Twin Cites housing market.
According to trends in the Cost Vs Value Report for 2013, "In a positive sign for the remodeling industry, the 2013 national average cost-value ratio rose to 60.6%, ending a six-year decline. The ratio represents nearly a three-point improvement over 2011-12, and is more than a half-point higher than the ratio from two years ago. Lower construction costs are the principal factor in the upturn, especially when measured against stabilizing house values."
"The bottom line is: today home renovations and major updates make sense because you want them and make smart choices when making them. The best home remodeling projects are those that fit your use and enjoyment of your home," says Butch Sprenger, owner of Destiny Homes.
WEST NORTH CENTRAL / MINNEAPOLIS BEST HOME IMPROVEMENTS
Hanley's Remodeling Cost vs Value Report covers 13 home remodeling categories for "Upscale" or luxury homes; all 13 categories showed an increase in change over the same time frame in 2011 - 2012. © 2012 Hanley Wood, LLC. Complete data from the Remodeling 2012–13 Cost vs. Value Report can be downloaded free at http://www.costvsvalue.com. Destiny Home's Favorite Top Four Are:
1) Siding Replacement
Job cost: (vinyl) $11,144 - (fiber-cement) $13,025
Value at sale: (vinyl) $7,246 - (fiber-cement) $9,364
Midrange Cost Recouped: (vinyl) 65%
Luxury Home Cost Recouped: (fiber-cement) 71.9%
2) Garage Door Replacement
Job cost: $1,496 - $2,710
Value at sale: $1.004 - $1,825
Midrange Cost Recouped: 67.1%
Luxury Home Cost Recouped: 67.4%
3) Major Kitchen Remodel
Job cost: $53,666 - $107,072
Value at sale: $33,673 - $57,469
Midrange Cost Recouped: 62.7%
Luxury Home Cost Recouped: 53.7%
4) Bathroom Remodel
Job cost: $15,731 - $49,968
Value at sale: $8,706 - $25,809
Midrange Cost Recouped: 55.3%
Luxury Home Cost Recouped: 51.7%
"The manner in which the value of a home remodeling project is perceived includes a variety of factors that traditionally affect home values, including how well repairs and routine home maintenance overall have been done, the value of similar homes in the neighborhood, local supply and demand, and the rate at which property values in the surrounding area are improving," says Sprenger.
The amount a homeowner can recoup at a sale varies greatly depending on location. Destiny Homes believes Minneapolis is a great place for major remodeling projects as both home prices and home values steadily increase. To summarize:
1) Whether it's a major overhaul or a simple makeover, putting a fresh face on home is your best investments - if you make studied choices.
2) The 2013 report is great news for homeowners; with Twin Cities homes selling for a higher prices, the amount a remodeling investment can expect to recoup from a project when selling the home is increasing.
3) The housing market has turned around, breaking a six year decline, and means that home remodeling makes good sense and can pay off in the long run.
"Well-planned home improvement choices make your house more livable and enjoyable while you live there. Whether you plan to pass your home on to your children some day or are preparing it to sell, they enhance your home's resale value," advices Sprenger. Take care of home repairs and maintenance tasks before taking on remodeling projects with selling in mind. Executing home improvements with the intention of gaining a seller's edge makes investing sense when remodeling projects concentrate on what will win a potential buyer's contract at a price that brings a return.
Cost VS Value data sourced from REALTOR magazine; Cost vs Value Survey. © 2012 Hanley Wood, LLC. Complete data from the Remodeling 2012–13 Cost vs. Value Report can be downloaded free at http://www.costvsvalue.com.
For personalized home remodeling services or renovating a Minneapolis home, please contact Butch Sprenger at 952-923-5706 or butch@destiny-homes.com. When considering a move in the Minneapolis / St Paul area, first gain professional advice to weigh personal options from a trusted Minneapolis home builder.