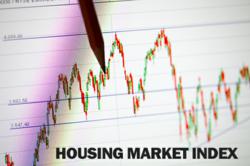 The fact that all three metrics are moving upward by parallel amounts suggests that recent home price increases are not happenstances. 2013 may be a great year for the Minneapolis housing market." ~ Butch Sprenger, owner of Destiny Homes
Minneapolis, Minnesota (PRWEB) January 08, 2013
In a welcome signal of a promising and sustained housing recovery in U.S. housing markets, the number of metropolitan areas on the National Association of Home Builders/First American Improving Markets Index (IMI) climbed again for a fifth consecutive month to 242 in January. This is up from 201 markets listed as improving in December, and includes local housing market entrants from 48 states and the District of Columbia.
"Home builders are confident of the Twin Cities improving housing market and predict continued home price improvement in 2013," says Butch Sprenger, owner of Destiny Homes. "Minneapolis area homeowners seeking a newly built residential single-family homes and families considering a home renovation in 2013 have good reason to be encouraged by the positive momentum in home prices, the number of new construction permits that are up and employment indices that are increasingly evident that a housing recovery is solid across Twin Cities real estate communities" comments Sprenger.
"We created the improving markets list in September of 2011 to spotlight individual metros where - contrary to the national headlines - housing markets were on the mend. Today, 242 out of 361 metros nationwide appear on that list, including representatives from almost every state in the country. The story is no longer about exceptions to the rule, but about the growing breadth of the housing recovery even as overly strict mortgage requirements hold back the pace of improvement." ~ NAHB Chairman Barry Rutenberg, a home builder from Gainsville, Florida
The latest additions included Atlanta; San Francisco and San Jose, Calif.; Denver; Jacksonville and Orlando, Fla.; Indianapolis; Baltimore; Minneapolis; Las Vegas; Portland, Ore.; Philadelphia; and Spokane, Wash. Metropolitan housing markets move on and off the list as monthly statistics change; the Minneapolis housing market is generally a nationally lead housing market in positive indices.
The IMI has climbed to almost doubled in the past two months as stronger demand during prime home buying season boosted prices across a broader number of metropolitan housing markets. NAHB Chief Economist David Crowe predicted that 2013 will see: "Similar home price gains, and hence the IMI, may be tempered in the future as we see data from typically slower months for home sales."
In the Twin Cities region, according to a housing market January 7, 2012 report by "The Skinny" for the week ending December 29:

New Home Listings decreased 40.1% to 358
Pending Home Sales decreased 12.6% to 442
Housing Inventory decreased 30.0% to 12,916
The Case Shiller 20 City Home Price Index December 26, 2012 report showed that year-over-year data was up 4.3% from October to October. This now puts this metric only slightly behind the 4.7% calculated by the FHFA, and it's closing in on the 5.4% growth rate reported by CoreLogic for the same period. "The fact that all three housing metrics are moving upward by parallel amounts suggests that recent home price increases are not happenstances. Being that the methodology and scope for these metrics vary slightly, we do see some divergence that is expected and confirm the big picture view," says Sprenger.
Brian Coester, CEO of Coester VMS, a home appraisal company, spoke on 9 News Now with Jessica Doyle today about a huge pending mortgage rule. This important piece of the 2013 housing market outlook depends on the Qualified Residential Mortgage (QRM) upcoming ruling at the end of the month on what defines a good mortgage. "If they make that credit definition too narrow, you are going to have a very limited market for residential home mortgages. This is bigger than all of the other mortgage regulations coming through. Currently the only loans exempt from the QRM are FHA and Fannie Mae and Freddie Mac when its under conservatorship, as it is. If the Qualified Residential Mortgage gets done right, 2013 could be a great year." While optimistic, concern remains that if the ruling is set too tight, only homeowners "with the best credit scores, the best income, everything 'pristine perfect' could be able to get home loans," concluded Coester.
Contact Destiny Homes for any questions you may have. Homeowners in the Minneapolis and surrounding area residential real estate communities ready to build or renovate their homes may reach either Butch or Liz by calling 952-934-5706.