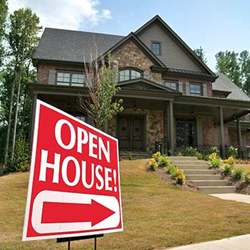 "The housing market continues to squeak out gains from already very positive conditions. Pending contracts so far this year easily correspond to higher closed home sales in 2013" Yun at NAR
Minneapolis, MN (PRWEB) June 08, 2013
The Beige Book is a summary of conditions for a number of housing metrics. Inventories of both new and existing homes are near decade lows, yet the May 5th report shows Minneapolis squeaks out new home listing increases to please strong real estate buyer demand.
"Considering how quickly homes sell today in the Minneapolis housing market, Twin Cities real estate sellers find some "norms" blurred. Home Destination's clients have even had multiple offers to sort though within the first few hours of listing their home," says Jenna Thuening, owner of Home Destination.
In speaking of Minneapolis as the Ninth District, the Federal Reserve Beige book says of April, "Residential construction and real estate grew at a fast pace". In the Minneapolis-St. Paul area, April residential permitted units more than doubled compared with April 2012. The value of April residential building permits in Billings was up 77 percent from last year.
Additional findings in the Beige Book Report from the same period a year ago in the Minneapolis-St. Paul area:

Recent home sales were up 16 percent
Inventory of homes for sale was down 28 percent.
Median sale prices rose 12 percent.
Home buyer purchases of existing and new construction homes remain strong, with existing-home sales nationally gathering upward momentum by growing from 411,700 in March to 414,200 home sales in April, according to recent reports on new home listings from the National Association of Realtors. NAR Economist Lawrence Yun commented that existing single-family home sales are constrained because of limited inventory and tight credit. "Regardless, all regions showed strong home price gains from a year ago." Minneapolis home prices boast a 7 year high; new home listings increased 29.8% to 1,799 for the week ending May 25.
"Sellers are enticed to sell by our strong home buyer pool and seek advice on how to list their home in today's buzzing market," added Thuening.
Home Destination offers the following steps on how to listing a home for sale:
1. Home Staging Before Listing - Today's home sellers will find it is much better to do staging before listing a home for sale. With some Twin Cities homes selling almost immediately after listing, or even before, don't wait for an open house to stage and attract home buyers.
2. Determine a Fair Price Point - Rising prices inspire residential investors and bring potential home sellers to the surface. Pricing above recent sales to cash in on the momentum may slow down deals; a listing that remains on the market too long can stigmatize a home sale.
3. Choose Best Day Of Week To List- There is a "best day" to list a home. Skilled local Realtors know how location and local markets impact the choice of which day to list.
4. Show Off The Home's Listing With The Right Photography - One of the "not-to-be-overlooked tools available when marketing a new home for sale is listing photography. Photos should focus on the architecture of the house rather than the decor. When the listing photos shine and do their job, buyers pay more attention.
5. Simplify Rooms To Highlight Space and Features - Home buyers are more interested in the home's features than in the current owner's personal decor. Open French doors if present, open a window to show off the view, or move chairs out from the table to create visions that entice and capture potential buyer's imagination.
6. Let the Listing Speak for The Buyer Not the Seller - Most people who view a home find it challenging to see beyond other people's personal tastes and identifiable belongings. Remove the "Adams Family" plaque from the front porch, or too many family photos sitting around. A cleaner home palette is more palatable for buyers to mentally move into and to make the choice to call it their own.
Home Destination helps Twin Cities homeowners planning to sell their home and seeking guidance on preparing their listing. Call Jenna and gain expert guidance at 612-396-7832.