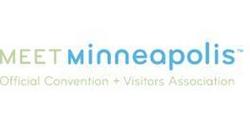 Minneapolis, MN (Vocus) September 17, 2007
Meet Minneapolis today released its list of the fall's best picks for restaurants using regional and organic ingredients from Minneapolis-St. Paul farmer's markets.
Deliciously diverse and ever-evolving, the Minneapolis dining scene packs a flavorful punch with a sustainable edge. From Uptown to downtown, the Minneapolis-Saint Paul area bursts with top-notch restaurants and culinary experiences supplied by fresh, organic ingredients from the area's urban farmers markets.
Summer's bounty piles in regionally and organic ingredients abound for pleasing and touring the palate. Recent accolades and restaurant openings have made Minneapolis hot among foodies and carved out a place for the city as a true culinary destination.
MINNEAPOLIS-ST. PAUL FARMERS MARKETS
Local "foodie" hero Brenda Langton serves Minnesota-grown, organic fare at her award-winning restaurants Café Brenda and Spoonriver. She founded the Mill City Market, a new farmers market located on the Riverfront.
Minneapolis Farmers markets buzz Thursdays and Saturdays to supply restaurants like the sleek and dramatic Cue. Like its distinctly modern Jean Nouvel-designed home – the Guthrie Theater – Cue offers an imaginative menu with the freshest ingredients, and serves patrons modernly distinct fare.
FROM FARM TO TABLE
20.21, Wolfgang Puck's restaurant located in the Walker Art Center, complements the museum's 20th- and 21st-century art with a clean, modern, Asian-influenced taste. Using only organic, cruelty-free and sustainable foods, executive chef – and Midwest native – Scott Irestone wows diners with his unique fusion of flavors.
Todd Stein, formerly of Chicago's MK, recently opened B•A•N•K, a signature restaurant located inside the new Westin Minneapolis. Transformed from Minneapolis's historic Farmers & Mechanics Bank into the luxe Westin Minneapolis, the new hotel is still marked by its original 34-foot vaulted bank lobby, marble staircase and carved-wood emblems of the World War II era.
Sister to New York's famed Chambers Hotel, the luxury art hotel of Chambers Minneapolis features original contemporary art work on the walls and on your plate. Led by internationally recognized chef Jean-Georges Vongerichten, Chambers Kitchen is a culinary hot spot.
Located inside one of the most sophisticated, urban hotels, Graves | 601, Cosmos is the only AAA Four Diamond Restaurant in Minneapolis and serves modern tastes and unique combinations to the city's most discerning palates.
Saint Paul offers chefs and foodies a farmers market in the heart of Lowertown. Enjoy the harvest of fall and check out the variety of pumpkins, gourds, and squash for area restaurants. Stop in at the classic Japanese home-cooking restaurant Tanpopo Noodle Shop. Using only local and traditional ingredients, Tanpopo is a truly rich experience of flavors.
ETHNIC FARE
Minneapolis' diverse neighborhoods provide the culinary enthusiast with a myriad of tastes. Tour the world with the mile-long "Eat Street," 17 continuous blocks of Nicollet Avenue, is an ethnic culinary delight where diners can find dim sum, chile relleno, Szechwan wonton or spanakopita.
And in Northeast Minneapolis, Gasthof zur Gemutlichkeit serves traditional German brew in glass boots while patrons polka to traditional German folk songs. Kramarczyk's serves up sausage made in the old-world tradition and kolachis baked fresh daily. Wilde Roast Café was featured on the cover of Bon Appétit magazine in 2006, and kitschy Nye's Polonaise Room was named the "Best Bar in America" by Esquire magazine.
SWEETS IN THE CITY
Edible works of art to home-made ice-cream there is no shortage of choices to satisfy the sweet tooth. The Town Talk Diner serves up the adult milkshake. Independent ice-cream shops are sprinkled throughout the city with Minneapolis' Sebastian Joe's and Izzy's in Saint Paul. Chocoholics beware and visit Chocolat Celeste for a fix of hand made bonbons and truffles. For an all-natural twist on dessert, you find sweets made with organic raw sugar, honey and maple syrup at Café Brenda.
WHERE TO STAY

Chambers Quiet luxe in the heart of downtown. Designed by David Rockwell featuring 60 rooms with original works of art, a roof-top bar, courtyard and Jean-George Vongerichten's Chambers Kitchen
Graves | 601 A pinnacle of the warehouse district, where the sleek, the fashionable and the state-of-the-art intersect
Westin Restored historical Farmers and Mechanics Bank offers 1940s motif transformed into 214-room hotel
Radisson Plaza Recently renovated from lobby to penthouse, this hotel offers all the amenities for business and pleasure in the heart of downtown
The Depot Minneapolis Historic charm takes over as this thoroughly modern hotel transports travelers back to the time of train schedules, dining cars and rustic simplicity
ABOUT MEET MINNEAPOLIS:
Meet Minneapolis is a private, not-for-profit, member-based association. It actively promotes the Minneapolis area as a venue for conventions and meetings and markets the city as a desirable tourist destination to bring a positive economic impact to the greater Minneapolis area. Visit meetminneapolis.org for more about arts, culture and events.
Media Contact:
Connie Stelter, Meet Minneapolis
(612) 767-8042
(651) 278-8078 (cell)
cstelter(at)meetminneapolis.com
###