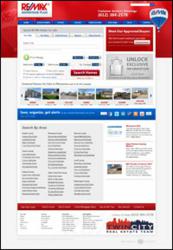 Tom is an experienced real estate professional and a consummate leader of RE/MAX Advantage Plus and the Twin City Real Estate Team, assisting buyers and sellers alike with real estate in Minnesota.
Shakopee, Minnesota (PRWEB) March 05, 2012
Tom Scott, a leading Realtor in Minnesota, is pleased to announce that he is helping people throughout the Twin Cities metro area avoid foreclosure by assisting them in the "short sale" process, bringing 10 years of experience to an issue that can be difficult for homeowners to handle alone.
Tom is an experienced real estate professional and a consummate leader of RE/MAX Advantage Plus and the Twin City Real Estate Team, assisting buyers and sellers alike with real estate in Minnesota. Recently, his focus has been on assisting local residents with the short sale process and avoiding foreclosure. Tom keeps his clients advised of up-to-date options, according to their homeowner's rights; by implementing tried and true methods, he is helping to forestall and ultimately to stop foreclosures. Tom has amassed tools and connections that help guide homeowners through the process and reduce stress. And a short sale is generally better than a foreclosure due to the credit repercussions, as it only takes homeowners a year or so to repair their credit after a short sale compared to three to seven years for a foreclosure.
In addition to short sale services, Tom has had great success assisting home buyers and sellers throughout the Minneapolis, St. Paul area, especially with regard to real estate in Prior Lake MN and homes for sale in Savage MN. Tom's extensive experience in the pricing and selling of Minnesota homes contribute to his expertise of the area and the local real estate market.
Tom's other specialty services to his buyers include his ability to assist his clients in deciding what they are looking for in a new home, highly professional skills in negotiations and assistance with home-buying related paperwork, as well as a personalized analysis of his client's personal real estate circumstances. He is bringing a new level of service to home buyers and sellers by prioritizing his time to find buyers for existing listings and taking care of client needs.
When it comes to clients who are selling, Tom is able to provide expert home staging services for successful conclusions to offering homes for sale in Minnesota. Home staging is one of the most important and yet most neglected areas of selling, but Tom and RE/MAX Minnesota are extremely proficient at delivering that much needed talent. A good home staging expert can transform a home from dud to dreamy in a very short time and often with a minimal out-of-pocket investment.
Both buyers and sellers of real estate in Prior Lake MN and Savage MN have consistently expressed their confidence in Tom and his associates at RE/MAX Minnesota by their numerous positive reviews and recommendations. They rave about his patience and understanding, especially with first time buyers. They praise his ability to listen to their home buying needs and then fulfill their dreams of finding their dream home. Buyers have also commended Tom for being well informed in the field of residential real estate and feel that his impartial opinions have assisted them when they had a tough real estate decision to make.
Tom has also been known to save his clients thousands of dollars through his real estate negotiating expertise, and he always goes that extra mile for clients; making their home search ultimately fruitful and as enjoyable as possible in this tough economy and volatile real estate market.
In his capacity as a real estate professional, Tom is known by his clients as an extremely meticulous and hard-working agent who always gives his total attention and makes them his utmost priority. He quickly responds to inquiries and is more than happy to rearrange his schedule to meet their needs. As an agent, he is thoroughly knowledgeable when it comes to the many aspects of buying and selling homes. In addition, he has far-reaching contacts in the contracting field to help homeowners arrange for repairs and renovations.
For all homebuyers who are thinking about purchasing one of the many magnificent homes that are currently for sale in Savage or Prior Lake Minnesota, Tom has numerous choice properties available. If you are considering the idea of looking at homes for sale in Minnesota and especially in the Prior Lake or Savage areas, whether you're in the market for a short sale or a fabulous multi-million dollar property, Tom Scott is your best bet for helping you and your family with your search for the perfect home.