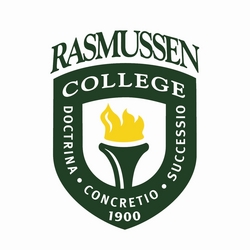 In this job market, people need to do everything they can to be competitive
Minneapolis, Minn. (Vocus) February 12, 2009
Rasmussen College of Minnesota has begun offering a virtual resume and online career preparation tool for students to use as they prepare for new careers.
Optimal Resume is a leading online service for students to produce and manage resumes, cover letters, and other career-specific material. Students who use Optimal Resume through Rasmussen College will receive interview training, self assessments, and have the ability to create virtual video resumes. In addition, students will be able to use a career exploration component that utilizes the U.S. Department of Labor career database known as O*Net.
"In this job market, people need to do everything they can to be competitive," National Director of Career Services Tami Hanson said. "The first step is getting your degree. The next step is employing the tools that Rasmussen College provides you with, including this virtual resume tool."
Students who use Optimal Resume can also build their own websites.
"Technology is changing the way we do everything, including looking for jobs," Hanson said. "Now, students can direct potential employers to their website, their online portfolios, their video cover letters, and more. At Rasmussen College, we teach you how to do it in conjunction with our career preparation course."
Rasmussen College is a private, regionally accredited college that offers careers that are career-focused. Each of the fifteen campuses and the online college has a career placement coordinator that works with students to find careers and to prepare them for job searching. In addition to Optimal Resume, all students at Rasmussen College are required to take a Career Development course that prepares them for face-to-face interviews, helps them compile a strong portfolio, and teaches them professional skills.
To learn more about the career placement program at Rasmussen College, visit http://www.rasmussen.edu/revs/job-placement.asp or call 88-5RASMUSSEN.
ABOUT RASMUSSEN COLLEGE
Founded in 1900, Rasmussen College is a regionally accredited institution of higher learning dedicated to the growth and development of its students, employees and the communities it serves. Rasmussen is a premier provider of career-focused educational experiences serving more than 10,000 students through a network of 15 Rasmussen College campuses in the Midwest and Southeast and virtual campuses operated by its Deltak Edu division. Through these campuses, Rasmussen is able to offer students a broad range of quality programs ranging from certificates to Master's focused on the areas with the greatest occupation opportunities. To learn more about Rasmussen College, please visit http://www.Rasmussen.edu.
Contact:
Kristy Croom, Sr. Marketing Manager
Phone: (727) 942-0069
Mobile: (727) 692-2670
###