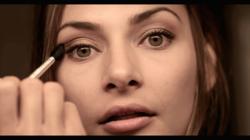 Using these 3 must-have brushes will transform how woman do their makeup!
Valencia, CA (PRWEB) December 27, 2012
Mineral makeup brand Mirabella Beauty launches a DIY video featuring celebrity makeup artist Jasmine Dashtizad. Mirabella, a paraben-free, talc-free, and gluten-free makeup brand, has a line of 14 elegant, brushed aluminum handled brushes.
In the video, Jasmine shows her recommendation of the 3 must-have brushes for every woman to become their own personal makeup artist.
The first brush is the Foundation Brush. This brush is recommended verses a sponge because it extends the products life. Sponges absorb the product causing product waste. Using this synthetic hair brush will allow woman to avoid any lines of demarcation. It is a multi-use product that works with the Mirabella Diminish Concealer as well.
The second brush is the Face Blender Brush. This large circular brush provides lightweight application of product. The all-purpose synthetic blended hair works well with cream and powder foundation, blush and bronzer. Face Blender gives an airbrush quality, high definition, flawless appearance.
And the final brush is the Eye Blender Brush. This one brush can apply the eye colour with a simple wash of color. Using this brush will allow the product to not crease on the eye and gives smooth coverage. Because of the tapered bristles, the brush will blend the product for you.
Using these 3 must-have brushes will transform how women do their makeup!
The Foundation Brush is $38 MSRP. The Face Blender Brush is $42 MSRP. And the Eye Blender Brush is $27 MSRP. The full collection of brushes and the whole line of Mirabella Beauty makeup is available at mirabellabeauty.com.
About Mirabella Beauty:
Mirabella Beauty is the leading line of cosmetics used by salon and spa professionals, offering high-quality, mineral-based prestige cosmetics that are gluten-free, talc-free and paraben-free. With over 200 contemporary products for face, eyes and lips, as well as professional tools, Mirabella is best known for its wide range of shades with modern colors, quality formulas, the use of innovative technology, and a strong emphasis on education. Mirabella takes the guesswork out of makeup with the Fitzpatrick Skin Type Test to determine the right tonal match for any skin tone.
About Jasmine Dashtizad:
Jasmine's career in makeup took an unconventional path. She became enamored with it as a child as she would sit entranced watching her mother do her own makeup. It was the power that makeup possessed to enhance a woman's strength and femininity that ultimately influenced her decision to become a makeup artist in college. With no formal training, but fueled by an intuitive knowledge of light, color, and balance, she began working with cosmetics and beauty manufacturers to create their advertising imagery. Her work encompasses a wide variety of assignments; print, fashion shows, and music videos. As the National Trainer for Mirabella Beauty, she has assisted the company, developing seasonal collections and new product innovation.