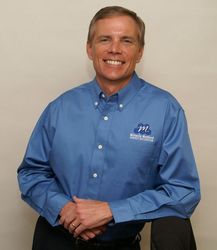 Our kitchen and bathroom makeovers may cost less, but our customer sacrifices nothing in the way of quality.
Colorado Springs, CO (PRWEB) January 6, 2009
Chuck Pistor, President of Miracle Method, the nation's largest surface restoration network, has purchased its local Miracle Method franchise serving the Colorado Springs market. The purchase will allow Pistor's national franchise to have a "company" store to operate and test new and innovative marketing programs and evaluate new products and techniques.
"We're very excited about this opportunity as we see it as a tremendous benefit to our existing as well as future franchisees," says Pistor. "As extensive as our marketing arsenal is, it will be even better as we deliver proven marketing tools, from new television commercials to direct mail campaigns to our franchisees. My goal is to implement and refine the suggestions and recommendations that have come out of the national office… in essence, not just to talk the talk, but walk the walk as well."
Despite gloomy economic reports Pistor is confident and optimistic. In the past year, the Miracle Method franchises that have continued to advertise have seen record growth and over 65% of Miracle Method's franchises finished 2008 ahead of 2007. Pistor feels that if franchisees will follow his lead, then the result will be greater market share, fewer competitors and when the economy does turn around, Miracle Method franchises will be stronger and more profitable than ever.
Current franchisees have been very receptive to Pistor's move to have a national office run operation. "I've always been happy with the guidance given by the national office, but with Chuck's purchase and new perspective, I have even greater confidence in what I'm doing and the direction Miracle Method is going," says Eddie Naro, owner Miracle Method of Corpus Christi, TX.
Although no business is entirely recession proof, Miracle Method's alternative to removal and replacement of bathtubs, countertops and tile for homeowners, property managers and hotels has a definite appeal when cash is tight. The company repairs and refinishes porcelain, ceramic tile, cultured marble, fiberglass, Corian™, acrylic and laminate surfaces in bathrooms and kitchens. "Our appeal," says Pistor, "is saving up to 75% of the cost of removal and replacement of bathroom fixtures and countertops versus the traditional remodeling process."
In its 30-years in business, Miracle Method has seen ups and downs in the economy and has weathered them all. Pistor feels his franchisees are doing a better job of making their customers aware of the entire range of services and are walking away with sales because the customer sees value and the ability to stretch their dollars with refinishing. "Our kitchen and bathroom makeovers may cost less, but our customer sacrifices nothing in the way of quality."
Entrepreneur Magazine ranks Miracle Method #327 in their Top 500 and The Franchise Business Review put them at Number 11 in their 2008 Top 50 Mid Size Franchise Ranking for Franchisee Satisfaction.
###