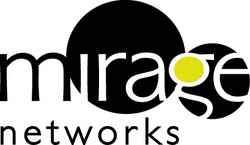 We've had a relentless focus on being the most flexible NAC solution that works in every environment, and covers every endpoint
AUSTIN, Texas (PRWEB) September 10, 2008
In the Wave report on Network Access Control, Mirage received the top score for NAC solution capabilities for managed and unmanaged systems. According to the report, "Mirage's strength lies in its ability to assess unmanaged endpoints where not even a dissolvable agent can be implemented." The report also addresses potential complexity around NAC deployments and states that "Mirage's unique out-of-band system provides superior deployment flexibility . . . ."
Mirage also received the top score for corporate strategy. With respect to handling virtualized environments, the research showed that "Mirage has one of the most mature strategies around virtualization." The report also credited Mirage's strategy with respect to Microsoft NAP, stating that "Mirage's strategy includes complementing Microsoft NAP's pre-admission architecture with its stronger, threat-based post-admission capabilities."
Mirage's NAC solution enables maximum network performance by controlling network access, isolating non-compliant and threatening endpoints, and providing self-remediation capabilities. Mirage's network-based solution is the easiest NAC solution to deploy, as it requires no agent software, deploys virtually inline, and works in any network environment.
"We've had a relentless focus on being the most flexible NAC solution that works in every environment, and covers every endpoint," said Greg Stock, CEO of Mirage Networks. "We will continue to innovate and offer an enabling security solution that solves real problems for enterprise customers. This research, bolstered by our 550 customers across 38 countries, reflects Mirage's entire strategy and value proposition."
Mirage solutions are made available through Authorized ChannelFirst Partners and can also be delivered as a managed service.
About Mirage Networks
Mirage Networks, Inc. is the leading provider of Network Access Control (NAC) solutions. Mirage's patented technology gives organizations control of all network devices, increases network uptime, ensures policy compliance, and reduces operational costs. Mirage's NAC appliances work in all network environments, deploy virtually inline, and require neither signatures nor agents to enforce policy and terminate zero-day threats. Mirage Networks is a consistent winner of industry awards and recognition. Learn more at http://www.miragenetworks.com or visit the Mirage CTO Blog at http://www.mirageblog.com.
© 2008, Mirage Networks, Inc. All rights reserved worldwide. Mirage Networks, its product and program names, and design marks are trademarks of Mirage Networks, Inc.