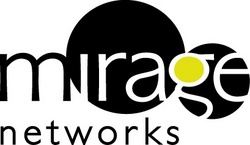 NAC technology is increasing in popularity with customers, and Mirage Networks is quickly gaining market share within this booming market
AUSTIN, Texas (PRWEB) June 2, 2008
"NAC technology is increasing in popularity with customers, and Mirage Networks is quickly gaining market share within this booming market," said Chris Rodriguez, research analyst for Frost & Sullivan. "Mirage Networks delivers on what customers are demanding: a complete, end-to-end, agentless, solution that is easy to deploy and maintain."
According to Frost & Sullivan, analysts compare market participants and measure performance through in-depth interviews, analysis, and extensive secondary research in order to identify award recipients. The Best Entrepreneurial Company Award signifies Mirage's identification of a unique and revolutionary product solution with significant market potential. Additionally, the award certifies that the company's marketing strategy is sound and poised for success.
The award attributed Mirage's key relationships with IBM/ISS, AT&T, and strategic partners in foreign markets as integral causes of the strong growth Mirage experienced in 2007. Frost & Sullivan expects Mirage will continue to increase its share of a network access control market that will achieve revenues of $530 million within 2-5 years.
"We are deeply honored to be selected for this prestigious award," said Greg Stock, President and CEO of Mirage Networks. "Unsolicited recognition like this from such a highly respected growth partnership company further validates not only the Mirage technology, but also our overall strength and leadership in the security space."
Mirage's NAC solution enables maximum network performance by controlling network access, isolating non-compliant and threatening endpoints, and providing self-remediation capabilities. Mirage's network-based solution is the easiest NAC solution to deploy, as it requires no agent software, deploys virtually inline, and works in any network environment.
Mirage solutions are made available through Authorized ChannelFirst Partners and can also be delivered as a managed service.
For more information about Frost & Sullivan's Awards, visit http://www.awards.frost.com.
About Frost & Sullivan
Frost & Sullivan, the Growth Partnership Company, partners with clients to accelerate their growth. The company's TEAM Research, Growth Consulting and Growth Team Membership empower clients to create a growth-focused culture that generates, evaluates and implements effective growth strategies. Frost & Sullivan employs over 45 years of experience in partnering with Global 1000 companies, emerging businesses and the investment community from more than 30 offices on six continents. For more information about Frost & Sullivan's Growth Partnerships, visit http://www.awards.frost.com.
About Mirage Networks
Mirage Networks, Inc. is the leading provider of Network Access Control (NAC) solutions. Mirage's patented technology gives organizations control of all network devices, increases network uptime, ensures policy compliance, and reduces operational costs. Mirage's NAC appliances work in all network environments, deploy virtually inline, and require neither signatures nor agents to enforce policy and terminate zero-day threats. Mirage Networks is a consistent winner of industry awards and recognition. For more information about Mirage Networks visit http://www.miragenetworks.com. For insight on the latest in network security visit the Mirage CTO blog at http://www.mirageblog.com.
© 2008, Mirage Networks, Inc. All rights reserved worldwide. Mirage Networks, its product and program names, and design marks are trademarks of Mirage Networks, Inc.