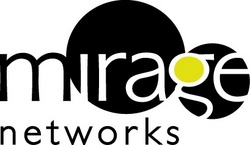 Mirage has consistently provided us with great customer service
AUSTIN, Texas (PRWEB) December 17, 2008
The USLBA "Best of Local Business" Award Program recognizes outstanding local businesses throughout the country. Each year, the USLBA identifies companies that they believe have achieved exceptional marketing success in their local community and business category. These are local companies that enhance the positive image of small business through service to their customers and community.
"Mirage has consistently provided us with great customer service," said Corbett Consolvo, IT Security Manager for Texas State University – San Marcos. "In particular, their TAC team is well trained and friendly, and they have a reputation of responding in a timely manner on all issues, no matter the size."
Not only is Mirage dedicated to supporting customers, but the company also has a strong commitment to the Austin community, exhibited by their donations of time and resources to the Austin KIPP School as well as other local charities.
Various sources of information were gathered and analyzed to choose the winners in each category. The 2008 USLBA Award Program focused on quality, not quantity. Winners are determined based on the information gathered both internally by the USLBA and data provided by third parties.
"We are honored to accept this award from the U.S. Local Business Association," said Trent Fitz, vice president of marketing for Mirage Networks. "Mirage's success in innovation, strong customer service and relations, and service to the community are reflected in this achievement. We will continue our tradition of service into the New Year and strive to improve upon it further in the future."
Mirage's NAC solution enables maximum network performance by controlling network access, isolating non-compliant and threatening endpoints, and providing self-remediation capabilities. Mirage's network-based solution is the easiest NAC solution to deploy, as it requires no agent software, deploys virtually inline, and works in any network environment.
Mirage solutions are made available through Authorized ChannelFirst Partners and can also be delivered as a managed service.
About U.S. Local Business Association (USLBA)
U.S. Local Business Association (USLBA) is a Washington D.C. based organization funded by local businesses operating in towns, large and small, across America. The purpose of USLBA is to promote local business through public relations, marketing and advertising. The USLBA was established to recognize the best of local businesses in their community. Our organization works exclusively with local business owners, trade groups, professional associations, chambers of commerce and other business advertising and marketing groups. Our mission is to be an advocate for small and medium size businesses and business entrepreneurs across America. Learn more at http://www.USLBA.net.
About Mirage Networks
Mirage Networks, Inc. is the leading provider of Network Access Control (NAC) solutions. Mirage's patented technology gives organizations control of all network devices, increases network uptime, ensures policy compliance, and reduces operational costs. Mirage's NAC appliances work in all network environments, deploy virtually inline, and require neither signatures nor agents to enforce policy and terminate zero-day threats. Mirage Networks is a consistent winner of industry awards and recognition. Learn more at http://www.miragenetworks.com or visit the Mirage CTO Blog at http://www.mirageblog.com.
© 2008, Mirage Networks, Inc. All rights reserved worldwide. Mirage Networks, its product and program names, and design marks are trademarks of Mirage Networks, Inc.