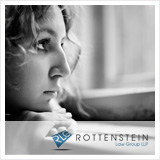 Women who believe their Mirena IUD has injured them need an advocate.
New York, NY (PRWEB) February 22, 2013
A recent study reported by Reuters this week on the birth control preferences of women has been a topic of controversy.* An overwhelming majority of the women surveyed prefered birth control pills over intrauterine devices (including the hormone-releasing Mirena IUD). However, doctors in the story assert that the IUD is safer and more reliable than the pill. The Rottenstein Law Group represents women in Mirena lawsuits and responds to the study with caution. In addition, the firm maintains an informational website on the lawsuits at MirenaLawsuit.us.
Based on an FDA adverse events report** and the many phone calls a week the Rottenstein Law Group receives from women who allege serious Mirena side effects, the safety of the Mirena IUD is in question. Mirena was approved by the FDA in 2000 and was the only hormone-releasing IUD until earlier this year, when the FDA approved Skyla, a similar IUD also manufactured by Bayer.
Rochelle Rottenstein, principal of the Rottenstein Law Group, which currently represents clients in Mirena lawsuits nationwide, said that based on the communications her firm has had with clients, the Mirena carries with it some potentially serious side effects, including device perforation (puncture of the uterine wall), migration (the shifting of the device to outside of the woman's uterus), and embedment (the device becomes stuck in the uterine wall). These side effects, she said, have been the subject of lawsuits around the country, including Prendergast v. Bayer Pharmaceuticals Corp. (no. 13-00450, U.S. District Court for the Eastern District of Pennsylvania), as reported in Bloomberg.***
"Women who believe their Mirena IUD has injured them need an advocate," Rottenstein said. "This study does not mean that women should be discouraged from pursuing all their legal options."
Bayer encountered pushback from the FDA over its Mirena marketing strategy, which suggested the Mirena could offer a woman a "simple lifestyle," downplaying the risks of the device in the process.****
The Rottenstein Law Group encourages Mirena IUD recipients to download an informational brochure from its website to learn more about the device and related lawsuits and to help them evaluate if they have a case.
*reuters.com/article/2013/02/21/us-iud-birth-control-idUSBRE91K1CI20130221
**http://www.fda.gov/downloads/Drugs/DevelopmentApprovalProcess/DevelopmentResources/UCM245685.pdf
***bloomberg.com/news/2013-01-28/bayer-sued-over-alleged-hidden-risks-of-mirena-contraceptive-1-.html
****http://www.fda.gov/downloads/Drugs/GuidanceComplianceRegulatoryInformation/EnforcementActivitiesbyFDA/WarningLettersandNoticeofViolationLetterstoPharmaceuticalCompanies/UCM197229.pdf
About THE ROTTENSTEIN LAW GROUP
The Rottenstein Law Group is a New York-based firm that represents clients nationwide in mass tort actions. The firm was founded by Rochelle Rottenstein, who has more than two decades of experience as a lawyer, to represent clients hurt by defective medical devices. (Attorney advertising. Prior results do not guarantee a similar outcome.)
Contact:
The Rottenstein Law Group, LLP
Rochelle Rottenstein, Esq.
321 W. 44th Street
# 804
New York NY 10036
(212) 933-9500 (office phone)
(212) 933-9980 (facsimile)
rochelle (at) rotlaw (dot) com
http://www.rotlaw.com