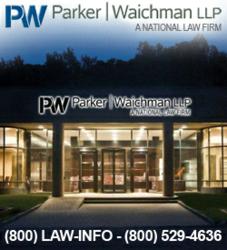 In general, a number of these women allege that Mirena perforated their uterus and became embedded in another part of the body.
(PRWEB) April 08, 2013
Parker Waichman LLP, a national law firm dedicated to protecting the rights of victims injured by defective medical devices, is warning women to be aware of the alleged risks of the Mirena IUD due to growing litigation over the contraceptive device. On March 6, 2013 the firm submitted an application asking the Superior Court of New Jersey to reconsider its previous decision denying Bayer's application for Centralized management of Multicounty Litigation for Mirena IUD lawsuits. The application was entitled Re: Application Pursuant to R. 4:38A ("Centralized Management of Multicounty Litigation") Joint Request for Reconsideration of Designation of Mirena® litigation as a Multicounty Litigation for Centralized Management. The request was submitted to the Honorable Glenn A. Grant, J.A.D.
"Many of these Mirena IUD lawsuits have common allegations," said Matthew J. McCauley, Senior Litigation Counsel at Parker Waichman LLP. "In general, a number of these women allege that Mirena perforated their uterus and became embedded in another part of the body. These women were told they would have a convenient form of long-term birth control, and instead needed to undergo surgery to remove this IUD." Matthew J. McCauley submitted the application along with Parker Waichman attorney Jessica Vertullo. Mr. McCauley also co-chairs the American Association for Justice (AAJ) Mirena® IUD Litigation Group. The Group is actively involved in exchanging educational materials and medical literature in order to best represent victims.
The application asked the court to reconsider centralizing due to the fact that there are more than 60 lawsuits alleging injuries from the Mirena IUD, with more suits are expected in the future. Parker Waichman LLP alone has filed more than 50 cases in Morris County. The application asserts that centralization will allow the litigation to proceed more efficiently.
Bayer's Mirena IUD was approved in 2000. The product is a small, t-shaped plastic device attached to two strings; a hormonal IUD, it releases levonorgestrel when placed in the uterus to prevent pregnancy. Mirena is inserted and removed by a healthcare professional. It can be left in the uterus for up to five years. According to the U.S. Food and Drug Administration (FDA), the most serious side effects associated with the Mirena® IUD include:

Perforation of the uterine wall
Embedment of the device in the uterine wall
Intrauterine pregnancy
Ectopic pregnancy
Group A streptococcal sepsis
Pelvic inflammatory disease (PID)
Parker Waichman LLP continues to offer free lawsuit consultations to victims of Mirena® IUD birth control. If you or as a loved one experienced complications following the use of this device, please visit the firm's Mirena® IUD Side Effects page at yourlawyer.com. Free case evaluations are also available by calling 1 800 LAW INFO (1-800-529-4636).
Contact:
Parker Waichman LLP
Gary P. Falkowitz, Managing Attorney
(800) LAW-INFO
(800) 529-4636
http://www.yourlawyer.com