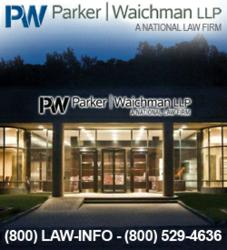 By centralizing these cases to one court before one judge, cases can be process more efficiently
(PRWEB) April 08, 2013
Parker Waichman LLP, a national law firm dedicated to protecting the rights of victims injured by defective drugs and medical devices, is informing consumers that the Mirena IUD multidistrict litigation has been centralized to the Southern District of New York (In Re: Mirena IUD Products Liability Litigation, MDL No. 2434). The Transfer Order, which was filed on April 8, 2013 states that the MDL currently consists of eight cases in eight different districts. According to the Order, all but one of the cases alleges that the Mirena IUD migrated from its intended position and perforated the uterus, causing related injuries. The Order went on to say that since the motion has been filed, the Panel has been informed of more than 40 related actions.
"We are glad to see that the litigation is moving forward," said Matthew J. McCauley, Senior Litigation Counsel at Parker Waichman LLP. "By centralizing these cases to one court before one judge, cases can be processed more efficiently." Parker Waichman LLP continues to offer free legal advice to women who were allegedly injured by the Mirena IUD.
Mirena IUD was introduced in 2000. The small, t-shaped plastic device is attached to two strings; it works to prevent pregnancy by releasing levonorgestrel when placed in the uterus. A long-term form of contraception, it can be left in the uterus for up to five years. According to the U.S. Food and Drug Administration (FDA), the most serious side effects associated with the Mirena® IUD include:

Perforation of the uterine wall
Embedment of the device in the uterine wall
Intrauterine pregnancy
Ectopic pregnancy
Group A streptococcal sepsis
Pelvic inflammatory disease (PID)
Parker Waichman LLP continues to offer free lawsuit consultations to victims of Mirena® IUD birth control. If you or as a loved one experienced complications following the use of this device, please visit the firm's Mirena® IUD Side Effects page at yourlawyer.com. Free case evaluations are also available by calling 1 800 LAW INFO (1-800-529-4636).
Contact:
Parker Waichman LLP
Gary P. Falkowitz, Managing Attorney
(800) LAW-INFO
(800) 529-4636
http://www.yourlawyer.com