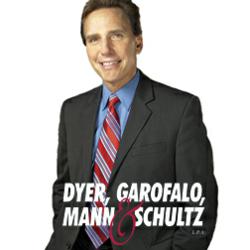 Call 1-800-223-8897 for your free case evaluation today.
Dayton, OH (PRWEB) February 25, 2013
The Mirena IUD(intrauterine device) is an implanted birth control device designed to give women a safe and effective form of birth control. Unfortunately, many women are stepping forward with personal horror stories about their experience with the Mirena IUD. Product liability lawsuits against the manufacturer, Bayer, continue to enter the dockets.
Problems that women have associated with the Mirena IUD include:

Perforation of the uterus and other organs
Infections
Abscesses
Failure to prevent pregnancy
Abdominal pain
Vomiting
Dislodging of the device and subsequent migration
Women who are implanted with the Mirena IUD should pay special attention to their bodies and notify their doctor of any suspicious sensations or pain.
The emergence of Mirena IUD lawsuits is another strike for Bayer, which has been busy handling thousands of lawsuits against it concerning its birth control drugs Yaz, Yasmin and Ocella.
At Dyer, Garofalo, Mann & Schultz, our lawyers help clients whose lives have been affected by using Mirena. If you or a loved one suffered any serious complications that may have been caused by Mirena, you have legal rights. Contact our office today for your free case evaluation at 1-800-223-8897 or http://www.ohiotiger.com.
Superior Court of New Jersey Law Division, Morris County (Docket No. MRS-L-924-12)
Reference: http://www.judiciary.state.nj.us/mass-tort/mirena-app.pdf
The law firm of Dyer, Garofalo, Mann & Schultz, LPA, was founded in 1990, with the goal of helping injured people fight for their rights against insurance companies; currently the firm has fourteen offices located throughout western Ohio. Additional information about the firm is available at: http://www.ohiotiger.com