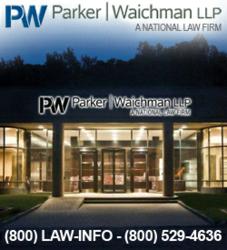 New York, New York (PRWEB) August 03, 2012
Parker Waichman LLP, a national law firm dedicated to protecting the rights of victims injured by defective medical devices, has filed a lawsuit on behalf of an Indiana woman who suffered permanent and physical injuries, allegedly due to the Mirena IUD (Intrauterine Device). Defendants named in the lawsuit, which was filed on July 26, 2012, in New Jersey Superior Court, Morris County, include Bayer Corporation and Berlex Laboratories, Inc. (Case No. 61910-12)
According to the lawsuit, the Mirena IUD was approved by the U.S. Food & Drug Administration (FDA) in 2000, and is currently used by 2 million women in the U.S. Globally, more than 15 million women have used Mirena. The Mirena IUD releases a synthetic progestin, levonorgestrel, directly into the uterus. According to the complaint, even the Defendants admit they do not understand exactly how Mirena works, stating that it may thicken cervical mucus, thin the uterine lining, inhibit sperm movement, and reduce sperm survival to prevent pregnancy. The device is inserted into the uterus within seven days of the first day of menstruation, where it may remain for up to five years.
According to the complaint, the Plaintiff, who is now 24-years-old, received the Mirena IUD in March 2009. On September 24, 2010, she underwent a hysteroscopy to remove the Mirena IUD. However, no IUD was found in any vicinity of her uterus upon the performance of an intraoperative ultrasound. On September 30, 2010, a CT scan revealed the Mirena IUD in the left abdominal wall. The Plaintiff underwent an operative laparoscopy on October 1, 2010 to remove the IUD, the lawsuit states.
The complaint points out that the Mirena label does not warn about spontaneous migration of the device, but only states that migration may occur if the uterus is perforated during insertion. The lawsuit further alleges that the Defendants have a history of overstating the benefits of the Mirena IUD, and understating its potential complications. In 2009, the Department of Health and Human Services' Division of Drug Marketing, Advertising, and Communications (DDMAC) found that claims made via Bayer's "Simple Style Program," which marketed Mirena to "busy moms," were unsubstantiated, noting that the program failed to mention side effects such as weight gain, acne and breast tenderness.
Parker Waichman LLP continues to offer free lawsuit consultations to victims of Mirena IUD birth control. If you or a loved one experienced complications following the use of this device, please visit the firm's Mirena IUD Side Effects page at yourlawyer.com. Free case evaluations are also available by calling 1 800 LAW INFO (1-800-529-4636).
For more information regarding Mirena IUD lawsuits and Parker Waichman LLP, please visit: http://www.yourlawyer.com or call 1-800-LAW-INFO (1-800-529-4636).
Contact:
Parker Waichman LLP
Gary P. Falkowitz, Managing Attorney
(800) LAW-INFO
(800) 529-4636
http://www.yourlawyer.com