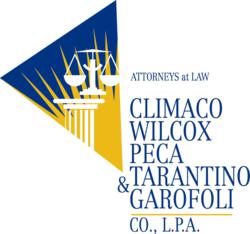 Lawsuits Allege Mirena® Users Suffer Uterine Perforations and Other Serious Complications.
Cleveland, OH (PRWEB) November 08, 2012
Climaco, Wilcox, Peca, Tarantino & Garofoli Co., L.P.A. filed personal injury lawsuits against Bayer Healthcare Pharmaceuticals, Inc., the manufacturer of the intrauterine contraceptive system ("IUS") Mirena® in federal courts in Ohio and California. The first Mirena® lawsuit in Ohio was filed on November 2, 2012. The lawsuit arises from claims by an Ohio resident who alleges that her Mirena® IUS perforated the uterine wall, migrated, and was found embedded in the omentum, near the liver. The case number is 1:12-cv-00852 (Southern District of Ohio, Western Division). In the complaint, Plaintiff alleges that Bayer Healthcare Pharmaceuticals, Inc. ("Bayer") failed to provide warnings or instructions that a manufacturer exercising reasonable care would have provided concerning the risk of spontaneous migration and uterine perforation, in light of the likelihood that their product would cause spontaneous migration and uterine perforation, for which Plaintiff suffered. The Plaintiff is seeking monetary damages, including punitive damages from Bayer for her injuries.
Mirena® is an intrauterine system that is inserted by a healthcare provider during an office visit. Mirena® is a T-shaped polyethylene frame with a steroid reservoir. The Federal Food and Drug Administration approved Bayer's New Drug Application for Mirena® in December 2000. Today, more than 2 million women in the United States use Mirena®. Mirena® has been used by more than 15 million women worldwide. The system releases levonorgestrel, a synthetic progestogen, directly into the uterus for birth control. The complaint alleges that Bayer admits "[i]t is not known exactly how Mirena works," but provides that Mirena® may thicken cervical mucus, thin the uterine lining, inhibit sperm movement and reduce sperm survival to prevent pregnancy. Mirena® is approved to remain in the uterus for up to five (5) years. The complaint alleges that Mirena®'s label does not warn about spontaneous migration of the IUS, but only states that migration may occur if the uterus is perforated during insertion. The complaint also alleges that Mirena®'s label also describes perforation as an "uncommon" event, despite the numerous women who have suffered migration and perforation post-insertion, clearly demonstrating this assertion to be false.
About John R. Climaco
John R. Climaco, founder and chairman at Climaco, Wilcox, Peca, Tarantino & Garofoli Co., L.P.A. in Cleveland, Ohio has successfully led some of the largest and most complex cases in United States history. John devotes his comprehensive practice to General and Complex Litigation, including Class Actions, Securities, ERISA, Mass Torts, Environmental, Toxic Tort, White Collar Criminal and Civil RICO, and Public Law matters. The National Law Journal named John one of the one hundred most powerful lawyers in the United States. John is a member of the Castano Plaintiffs Legal Committee which in 1999 filed the first nicotine addiction action against the tobacco industry. Castano, along with Mississippi, Texas and Florida are recognized as Tobacco Pioneers. The Pioneer's efforts resulted in the $1.250 Billion Dollar settlement with the tobacco industry. Also, he was part of the leadership team that reached a settlement for 443 injured claimants in the In re: Oral Sodium Phosphate Solution-Based Products Liability Action, Case No. 1:09-sp-80000, (MDL Docket No. 2066), United States District Court, Northern District Of Ohio, Eastern Division.
About Climaco, Wilcox, Peca, Tarantino & Garofoli Co., L.P.A.
Climaco, Wilcox, Peca, Tarantino & Garofoli Co., L.P.A. is a full-service law firm that has provided superior legal services to its clients since 1969. Climaco, Wilcox, Peca, Tarantino & Garofoli Co., L.P.A. has positioned itself as a highly regarded firm of local and national prominence by blending expert legal skills with common sense, client commitment and loyalty. The firm has practice groups in Class Actions, Litigation, Business Law, Employment Law and Government and Public Finance. The firm is committed to its clients and to the community. For more information please visit: http://www.climacolaw.com or call 1-800-621-1062.