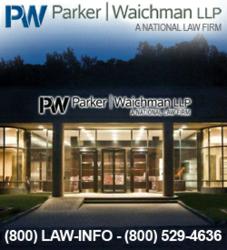 Parker Waichman LLP is representing several women who allege that the Mirena® IUD caused injuries such as uterine perforation.
(PRWEB) January 14, 2013
Parker Waichman LLP, a national law firm dedicated to protecting the rights of victims injured by defective medical devices, is continuing to offer free legal consultations to women who believe they were injured by the Mirena® IUD. The hormonal intrauterine contraceptive device is a t-shaped device that is implanted inside the uterus and left there for up five years. While in place, Mirena® releases the hormone levonorgestrel. Mounting lawsuits and reports of misleading advertising however, have raised some concerns about the safety of the device.
According to the U.S. Food and Drug Administration (FDA), the most serious side effects associated with Mirena® IUD include:

Perforation of uterine wall
Ectopic pregnancy
Intrauterine pregnancy
Group A streptococcal sepsis
Pelvic inflammatory disease
Embedment of the device in the uterine wall
In 2009, Bayer was reprimanded by the Department of Health and Human Services' Division of Drug Marketing, Advertising, and Communications (DDMAC) for making false and unsubstantiated claims about Mirena® in their "Simple Style" program. The program, which featured live presentations, claimed that using Mirena® IUD would increase libido and help women "look and feel great" and did not require any type of monthly routine. According to the DDMAC, there is no evidence to support any these claims. Furthermore, the agency said that these claims were also misleading because Bayer failed to mention a number of side effects, including weight gain, acne and breast pain.
Parker Waichman LLP is representing several women who allege that the Mirena® IUD caused injuries such as uterine perforation. One of the firm's more recent cases was filed on November 30th in the Superior Court of New Jersey Law Division Morris County (Docket No. MRSL-2928-12). The lawsuit was filed on behalf of a Missouri woman who received the Mirena® IUD in 2009. According to the Complaint, the device could not be found via ultrasound in December 2010 and the Plaintiff had to undergo laparoscopic surgery to remove the IUD. The suit alleges that Mirena® perforated her uterus long after the device was initially implanted, causing substantial physical and emotional damage.
Matthew J. McCauley, Senior Litigation Counsel at Parker Waichman LLP, co-chairs the American Association for Justice (AAJ) Mirena IUD Litigation Group. The organization actively exchanges educational materials, medical research and other literature relevant to the Mirena litigation in order to best represent victims injured by the Mirena IUD.
As of August, there were a total of 16 Mirena® IUD lawsuits filed in the Superior Court of New Jersey, Morris County. Bayer Healthcare Pharmaceuticals, the manufacturer of Mirena®, sought to centralize the cases in Middlesex County. The centralization was recently denied, as Mirena lawsuits continue to mount.
Parker Waichman LLP continues to offer free lawsuit consultations to victims of Mirena® IUD birth control. If you or as a loved one experienced complications following the use of this device, please visit the firm's Mirena® IUD Side Effects page at yourlawyer.com. Free case evaluations are also available by calling 1 800 LAW INFO (1-800-529-4636).
Contact:
Parker Waichman LLP
Gary P. Falkowitz, Managing Attorney
(800) LAW-INFO
(800) 529-4636
http://www.yourlawyer.com