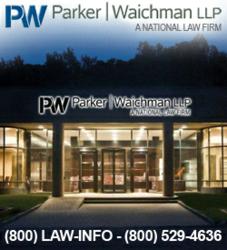 Some women, however, have alleged that Mirena caused a perforation in the uterine wall, ectopic pregnancy, pelvic inflammatory disease and other complications...
(PRWEB) September 20, 2012
Parker Waichman LLP, a national law firm dedicated to protecting the rights of victims injured by defective medical devices, continues to offer free legal consultation to women who allege that they were injured due the Mirena IUD. Mirena is a long-term form of birth control that has sparked lawsuits alleging serious injuries.
Bayer gained approval for Mirena in 2000; it is small, t-shaped device that is attached to two strings. Mirena is placed into the womb (uterus) by a healthcare professional, and is left inside the body for up to five years. While implanted, it releases the hormone levonorgestrel.
"Some women, however, have alleged that Mirena caused a perforation in the uterine wall, ectopic pregnancy, pelvic inflammatory disease and other complications that occur as a result of the of the device moving (migrating) from its original implant location," said Matt McCauley, Senior Litigation Counsel in in charge of the Mirena Project at Parker Waichman LLP.
When using Mirena, there is a risk that the device may move from its original location. According to Bayer, when this happens Mirena may no longer prevent pregnancy. If a user does become pregnant while Mirena is still in the body (intrauterine pregnancy), there is a higher chance that that it will be an ectopic pregnancy, a life-threatening condition where the fertilized egg implants somewhere outside the uterus. When Mirena migrates, it may also tear through the wall of the uterus or become embedded within it. In some cases, Mirena must be removed via surgery.
According to the U.S. Food and Drug Administration (FDA), Mirena has also been linked to pelvic inflammatory disease and group A streptococcal sepsis, a bacteria that can cause flesh-eating bacteria syndrome and toxic shock syndrome.
On July 26th, Parker Waichman filed a lawsuit on behalf of a 24-year old Indiana woman implanted with Mirena (Case No. 61910-12). Allegedly, the device had become lodged in her left abdominal wall and had to be removed through operative laparoscopy. The suit was filed in filed in the New Jersey Superior Court, Morris, where Bayer seeks to centralize Mirena injury claims.
The FDA has reprimanded Bayer over its misleading marketing methods with regards to Mirena. Until 2009, the company had been conducting a "Simple Style" Program through Mom Central, a social networking site. According to a letter by the FDA , these presentations were deceptive because the presenters made unsubstantiated claims about the benefits of Mirena without disclosing the risks. For instance, the script would include lines stating that Mirena would help increase intimacy, as well as help women "look and feel great." The agency said that these claims were false, especially since Mirena's side effects include acne, weight increase, irregular bleeding, back pain, breast pain/tenderness and ovarian cysts.
Parker Waichman LLP continues to offer free lawsuit consultations to victims of Mirena IUD birth control. If you or a loved one experienced complications following the use of this device, please visit the firm's Mirena IUD Side Effects page at yourlawyer.com. Free case evaluations are also available by calling 1 800 LAW INFO (1-800-529-4636).
Contact:
Parker Waichman LLP
Gary P. Falkowitz, Managing Attorney
(800) LAW-INFO
(800) 529-4636
http://www.yourlawyer.com