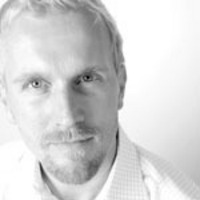 It's not every day McKinney gets to partner with an Olympic athlete who also has superior account management chops
Durham, NC (Vocus) February 9, 2009
McKinney announced today that Mirko Mueller-Goolsbey has joined the agency as account supervisor.
A top-ten Olympic pair figure skater at the 1998 Winter Olympics in Nagano, Japan and bronze medalist at the World Championships that same year, Mueller-Goolsbey, 34, comes to McKinney from Nortel, where he served as global advertising manager at the firm's location in Research Triangle Park, North Carolina.
"It's not every day McKinney gets to partner with an Olympic athlete who also has superior account management chops," said McKinney SVP Group Account Director Denis Budniewski. "We're thrilled to have Mirko on our team. He brings to us a great perspective from the client side and an in-depth knowledge of the telecommunications category."
At Nortel, Mueller-Goolsbey was responsible for managing and leading all phases of global advertising campaigns from strategic development to execution. Prior to that position, he served as a marketing consultant at the Mariposa School for Children with Autism in Cary, N.C., and earlier at American Business Partners International, also in Cary.
Creator of sponsorships and promotional events for Mercedes-Benz, Nissan and Borbet, Mueller-Goolsbey's efforts resulted in the second highest viewer numbers (4.5 million) in Germany for a figure skating event in the late nineties, only exceeded by the Olympic Games in 1998 (4.8 million viewers).
A native of Germany, Mueller-Goolsbey is a graduate of the University of Applied Sciences in Berlin where he earned top honors and a BA in business communications management.
About McKinney
McKinney is an independent advertising agency that's focused on reinventing the conversation between people and brands. Our goal is to lead the convergence of offline and online (today, 35% of our revenue is interactive and 88% of our frontline staff are actively engaged in the digital space), to identify relevant applications for new technologies and to deliver game-changing ideas that deliver extraordinary results for our clients, their customers and our people.
Founded in 1969, the Durham, NC-based agency's clients include Coldwell Banker, Gold's Gym, Major League Gaming, The NASDAQ Stock Market, Partnership for a Drug-Free America, ProShares, Qwest Communications, Sherwin-Williams, Travelocity, Virgin Mobile USA, Virgin Atlantic Airways, and Brown-Forman Corporation brands Bonterra, Chambord, Sonoma-Cutrer, Southern Comfort and Tuaca.
Most recently, Virgin Atlantic Airways and McKinney took top honors at the Interactive Advertising Bureau's MIXX Awards that celebrate the "mixx" of creativity and effectiveness in digital marketing. Virgin Atlantic's experiential launch, "Love from Above," won a Gold MIXX in the Mobile Platforms category for the company's first-ever WAP site.
For more information, visit our website at mckinney.com or visit the McKinney Newsroom by contacting Janet Northen at janet.northen at mckinney dot com.
Contact Information:
Janet Northen
Partner & EVP, Director of Agency Communications
Phone: 919.313.4062
###