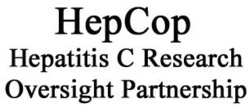 This is an unconscionable state of affairs regarding hepatitis C and the impact it has had on the health of American taxpayers who fund the NIH.
Staunton, VA (PRWEB) April 27, 2009
The Hepatitis C Research Oversight Partnership (HepCop), has publicly denounced the National Institutes of Health (NIH) for misappropriating millions of dollars budgeted for research on the hepatitis C virus (HCV) -- already on a shoestring budget -- to funding for HIV/AIDS which has an enormous $2.9 billion research allocation.
Statistics unearthed by HepCop show the NIH misrepresenting HCV research funding. For example, hepatitis C grant money was awarded to determine such outcomes as, Couples-Based HIV/STI Prevention for Injecting Drug Users in Kazakhstan ($676,058), Effects of HIV & Host Genetics in China ($645,840), and Nutritional Status In HIV Hispanic Drug Abusers ($660,216).
HepCop is also concerned that a possible conflict-of-interest exists. The NIH's National Institute of Allergy and Infectious Disease (NIAID) is charged with overseeing research on HIV and HCV. The NIAID's Director, Anthony Fauci, MD, is America's chief HIV/AIDS researcher who received an NIAID grant totaling $183,959 from his Institute's paltry $34 million HCV budget. HepCop contends Fauci should have funded his research from his Institute's $1.3 billion HIV budget. The primary beneficiaries of Fauci's funding are not the many millions of patients solely infected with HCV, but rather only a few hundred thousand HIV patients who also have HCV.
HepCop points out that any suggested justification for redirection of HCV funds to additional HIV/AIDS research seems to be inconsistent with Fauci's own statement on CNN: ...the scientific advancements that have been made in HIV (research) are breathtaking (with) highly effective drugs to suppress HIV to the point where what was a death sentence in the early eighties to now having patients who look and feel well, who are leading very productive, very gratifying lives.
The inescapable reality is that the HIV research has been so heavily funded that it reached its successful goal of developing life-saving drugs years ago. For example, the rate of AIDS deaths in California's newly infected patients has fallen 98 percent since 1992 from 9,797 deaths to 157 deaths in 2007 (as of 3/31/09).
HepCop spokesperson and past National Public Citizen of the Year (NASW), Dr. Richard Darling, DDS, who's HCV led to liver cancer, coma and three liver transplants states, "It is extremely disheartening to hepatitis C patients and their families that HCV funds have been redirected to HIV when the NIH is spending only $20 per patient for HCV research compared to $2,774 per HIV patient research. Finding out that a large portion of that $20 is also being allocated for HIV research is a tragedy and an insult to HCV patients who are not suffering from HIV and who are waiting for the NIH to provide the research it promised."
William Remak, Chairman of the National Association of Hepatitis Task Forces and a two-time liver transplant recipient due to HCV is also angry: "This is an unconscionable state of affairs regarding hepatitis C and the impact it has had on the health of American taxpayers who fund the NIH."
Peter Fisher, an HCV patient and Founder of the Massachusetts Hepatitis Patient Empowerment Project calls it "A chilling example of how the politicization of infectious disease is killing people living with HCV."
HepCop points out that studies show as many as five million Americans are suffering from HCV, including two million veterans, whereas the estimated number of citizens with HIV is much smaller--just over one million. HCV is the leading cause of liver transplant and the first disease-producing virus to be designated as a carcinogen.
HepCop is urging restoration of the misappropriated funds by the NIH, and they will petition the Office of Government Ethics (OGE), Congressional Appropriations Committees and Senator Chuck Grassley (R., Iowa) to begin an immediate investigation into HCV research funding and potential conflict of interest at the NIAID.
Misappropriated HCV Funding is listed at http://fairfoundation.org/NIH_misappropriated_funds.pdf. Hepatitis C advocates wishing to join a petition to the OGE may do so at http://www.hcvets.com/NIH/PressRelease/0904.asp.
###