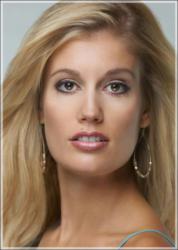 "Appearances give us a chance to know the titleholders and lets them meet some of our customers who come on a crazy prom weekend," said Karlie Stanton, a RaeLynn's employee
Indianapolis, IN (PRWEB) October 15, 2012
Fall is here and so is pageant season, keeping the employees at RaeLynn's Boutique on their toes.
This past weekend, Mackenzie Surber, Miss Teen Indiana USA 2012, and Megan Myrehn, Miss Indiana USA 2012, passed on their crowns to the 2013 titleholders and RaeLynn's Boutique was there to watch it all.
"We have enjoyed working with Mackenzie and Megan this past year and are excited to work with their successors," said Alison McDaniel, owner of RaeLynn's Boutique.
The titleholders for Miss Indiana USA and Miss Teen Indiana USA usually do an appearance at RaeLynn's during prom season, according to McDaniel.
"Appearances give us a chance to know the titleholders and lets them meet some of our customers who come on a crazy prom weekend," said Karlie Stanton, a RaeLynn's employee.
Darrian Arch, Miss Teen Indiana USA 2013, and Emily Hart, Miss Indiana USA 2013, will both receive a designer cocktail dress from RaeLynn's as part of their titleholder prize package.
"We appreciate the girls for coming to our store to do an appearance and want to support them by giving them a rockin' cocktail dress that they can wear at their national competition," said Steph Wolfred, a RaeLynn's employee.
The RaeLynn's girls say they wish Darrian and Emily the best of luck this year and look forward to spending time with both of them during prom season.
To Read More, Visit: http://www.raelynns.com/miss-indiana-usa-2/congratulations-emily-hart-indiana-usa-2013.html
Photos By Ken Kneringer - Studio K Photography
About RaeLynn's Boutique:
RaeLynn's Boutique is the largest social occasion dress boutique in Indiana, and a Top 10 Prom Store in the United States. RaeLynn's Boutique offers all of the top dress designers such as Sherri Hill, Jovani, Faviana, Blush Prom, Tony Bowls, Mac Duggal and more. Providing accessories, tuxedo rentals and even layaway. RaeLynn's Boutique in Indianapolis is a one-stop shop for social occasion needs. RaeLynn's is located on the south side of Indianapolis, Indiana, in Greenwood. Conveniently south of the Greenwood Park Mall, behind Kohls, on Fry Road, between US 31 and Madison Ave.
RaeLynn's Boutique – Prom Dresses & Tuxedos
455 Greenwood Park Drive South
Greenwood, IN 46142
(317) 889-7766
http://www.raelynns.com