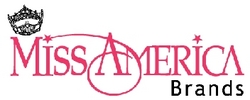 Columbus, OH (PRWEB) June 8, 2010
As the Miss America Organization prepares to celebrate its 90-year anniversary, the organization has entered into a licensing agreement with Central Ohio-based Airwaves, Inc. to offer branded apparel. Available under the Miss America Brands umbrella, apparel will include graphic tees, shirts and bottoms for the baby/toddler and teen/tween markets.
"Miss America Brands will emphasize style, service, success and scholarship," explained Miss America 2009 Katie Stam, spokesperson for Miss America Brands. "The idea is to help girls be proud of who they are and to celebrate their individuality."
Designed to appeal to girls who want to wear fashionable clothes that make a positive statement, moms who need tasteful, mix-and-match options for their daughters, and pageant participants, clothing will be fashion-forward, casual and age-appropriate. Part of the proceeds will go toward the Miss America Organization Scholarship Fund, which makes more than $45 million annually available in scholarships to young women to further their education.
"The Miss America brand is iconic. Our clothing will live up to the strong values displayed by crown recipients throughout the years, especially empowerment, inner-beauty, integrity, goodwill and pride," explained Kyle Kantner, president of Miss America Brands.
Miss America Brands is currently in the process of finalizing designs and exploring exclusive retail partnerships. To request information about retail partnerships, contact Erin Kilkenny at 800-726-9606.
About Miss America Brands
Miss America Brands is the official apparel licensing partner of the Miss America Organization. Clothes are currently being designed for the baby/toddler and teen/tween markets. For more information, please visit http://www.MissAmericaBrands.com.
# # #