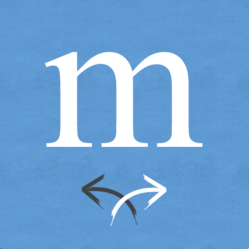 Romance deserves a second chance.
Seattle, Washington (PRWEB) June 20, 2013
Formed by a long-time Seattle nightclub promoter and entrepreneur Mike Mercer and the Israeli born, MTV EMA nominee musician Yakup Trana, http://www.opilioentertainment.com Opilio Entertainment is determined to have their app become "the" missed connections platform where people will have a much higher chance of connecting. For years, they each brought people together in their own ways, whether it was a rock concert or a social event. Now, they have created an app that helps people get their second chance to connect.
The Missed Connections Facebook App is an app that allows users to create anonymous postings on Facebook. The posts are searchable by keyword and they never expire. Users can also make random connections and engage in public or private conversations.
Missed connections posts are often made in desperation regarding an occurrence where two or more people were unable to exchange contact information, or the info they had was lost. Utilizing the viral tools of Facebook, the "Missed Connections App" takes Craigslist's popular but not helpful in connecting people section and puts it on steroids to make it a global concept. "The problem was that reconnecting was such a long-shot because there was no social network to tie it all into. The current volume of traffic combined with the strength of Facebook will convert these missed connections to 'finds' at a rapid rate," said Mike Mercer Co-Founder.
"Millions of people are reading these fun postings everyday but no body is doing anything to help connect the owner of the posts. We are bringing a solution to that because we believe romance deserves a second chance," said Yakup Trana, Founder.
Missed Connections App is available as a Facebook Canvas App, a Web App, and a Mobile App for the iOS, and the Android devices.