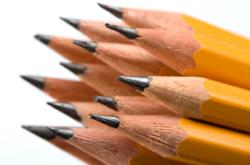 Something as simple as updating ownership or changing beneficiary designations can improve a client's insurance coverage.
Mission, KS (PRWEB) December 28, 2012
Insurance is used in financial planning to mitigate risk, replace lost income, restore assets or leave a legacy. Because of its importance, experts recommend that insurance be reviewed frequently. Unfortunately, most people don't get reviews as often as they should.
Sharon Weaver, a Certified Financial Planner and owner of Mission Financial Planning, advises dentists on their personal and practice financial planning. She sees neglected insurance plans more often that she would like. "Insurance should be reviewed regularly to assess its continued relevance. An old policy may not be providing as much value as it could. We frequently see situations where a client bought absolutely appropriate insurance for the time, but things have changed. We are able to identify gaps in coverage or excess coverage. Often there are advancements in underwriting, or different ownership or beneficiary designations that can improve a client's coverage."
"Someone who was considered uninsurable years ago may now be insurable because of new treatments or a better understanding of the disease. People who were rated higher risk in the past may qualify for a better rating, based on changes in underwriting. With an understanding of which companies are more lenient regarding a certain preexisting condition or health issue, coverage can be attainable."
Mission Financial Planning conducts a comprehensive review, evaluating all the insurance a client owns. Dental practice owners need to review their business interruption, office overhead, property, general and professional liability policies annually, especially when changes have occurred in size of staff, revenue, location or services.
On the personal side, Mission Financial Planning conducts reviews of their clients' life, disability, long term care, property and casualty and liability coverage every few years to be sure the maximum benefit is being received for the expense involved. Personal insurance is also evaluated any time major changes occur in the life of the owner, insured or beneficiary. Changes that would warrant a personal insurance policy review would include marriage or divorce, change in dependents, significant change in net worth (debt / investments), change in earning potential, buying or selling a business or nearing retirement.
"Clients tell us they haven't had their insurance reviewed because they were avoiding their agent's sales pitch. Because we don't sell anything but advice, clients are comfortable sharing their concerns about coverage. If we make a recommendation, clients know it's for their benefit, not because we're trying to make a sale."
By getting an analysis independent of their insurance agent, Mission Financial Planning clients have a better understanding of the appropriateness of what they own, and can make more objective decisions.
Mission Financial Planning is a fee-only financial advisory firm that creates and monitors financial plans for dentists across the U.S. The firm takes a comprehensive approach, consulting on personal and small practice financial planning. For more information call 913-948-9694 or visit http://www.missionfinancialplanning.com
Fee-only financial advisors are compensated solely by the client with neither the advisor nor any related party receiving compensation that is contingent on the purchase or sale of a financial product.