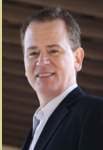 With more job growth expected in the tech sector as well as in other industries, you can also expect a heightened interest in homes for sale in the San Diego area
Kensington, SD (PRWEB) July 02, 2012
The San Diego metropolitan area has just been ranked #3 in Forbes magazine's recently published list of the country's "Best Cities for Tech Jobs." The job growth in the tech sector is good news for the local housing market, according to leading local Realtor Jeff Harvey, who specializes in Kensington, University Heights, and Mission Hills, San Diego real estate.
The Forbes magazine article reports that tech employment in the San Diego metro area has grown "by almost 30%" and STEM jobs (science, technology, engineering and mathematics-related) by 13%. In the past two years alone, job growth in these areas has been 15.7% and 6.5%, respectively.
"With more job growth expected in the tech sector as well as in other industries, you can also expect a heightened interest in homes for sale in the San Diego area," says Harvey, "particularly those in highly desirable, centrally located communities like Kensington, Mission Hills, and University Heights. The market for Mission Hills and Kensington real estate, San Diego is where you'll find Spanish-style and Craftsman homes and mansions, while University Heights features a more eclectic mix of properties."
The San Diego area has also made appearances on several other lists in recent months. These include grabbing the #2 spot on Bloomberg Businessweek's ranking of the "Best Cities to Live and Work," #8 on Travel + Leisure magazine's list of "America's Techiest Cities," and #14 in The New York Times' "The 45 Places to Go in 2012."
"What all these rankings are basically saying is that San Diego is an exceptional place to live and work, which is something that those of us who're privileged to live here already know," says Harvey. "The economy, cultural offerings, and quality of life in the San Diego area are simply hard to beat."
Once a stockbroker and tax professional, Harvey is one of the region's foremost real estate professionals and serves all of San Diego County. His particular areas of expertise are Kensington real estate, Mission Hills homes for sale, University Heights, San Diego properties, as well as residences in nearby Talmadge, Normal Heights, North Park, and Hillcrest.
Contact Harvey directly or visit his website at http://www.JeffHarvey.net for more information on the real estate market here.