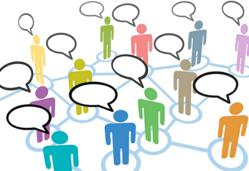 Damage to corporate reputation can disrupt revenue, reduce stock price, decrease competitiveness, and even destroy a company.
(PRWEB) October 31, 2011
The battle to protect corporate reputation is mostly fought on the Internet. During a free webinar, noted crisis management expert Jonathan Bernstein will demonstrate how to protect companies from reputation threats. PR Week described the presenter as one of 22 individuals who should be on a company's speed dial in a crisis. "Reputation Combat: Protecting Your Company's Online Reputation" will be held on December 13. A recording of the presentation will be available after the event. The webinar is sponsored by MissionMode.
Online reputation management (ORM) involves monitoring, identifying and addressing online information that may harm a company. A single person can attack an organization's reputation, armed with nothing more than a smartphone. Damage to corporate reputation can disrupt revenue, reduce stock price, decrease competitiveness, and even destroy a company.
The presenter will show how organizations can greatly reduce the risks associated with the spread of negative news on the Internet. Attendees will learn how to monitor a company's reputation, respond to threats, and even prevent attacks.
"The line between amateur and professional news sources have been blurred," said presenter Jonathan Bernstein. "Online 'citizen journalists' are often trusted more than established news sources. Companies cannot control the spread of bad news, but there are many things they can do to influence public opinion online and even turn an attack into an opportunity."
"It can take years to build a company's reputation, but just minutes to destroy it," according to Wayne Blankenbeckler, eMarketing Manager for MissionMode. "There are more than 2 billion Internet users, 800 million Facebook users, and 150 million blogs--all with the power to influence opinion. This webinar will give companies the tools to fight back against reputation threats."
Space is limited at the event and registration is required:
http://www.missionmode.com/webinars/events/online-reputation-management.htm?utm_source=pr
About MissionMode
MissionMode Solutions, Inc. is a technology services provider of online web-based systems for crisis management, crisis communications, emergency notification, and incident management. Since 2003, the company has been dedicated to streamlining communications and facilitating team collaboration during crises and operational incidents. MissionMode's unique combination of emergency notification and online crisis management creates a web-based virtual command center that helps private and public sector organizations reduce the time between knowing about a mission critical issue and doing something about it. MissionMode is a portfolio company of SilkRoad Equity LLC (http://www.silkroadequity.com), which specializes in public safety technologies amongst other high growth sectors. For more information, visit http://www.missionmode.com.
About Jonathan Bernstein
Mr. Bernstein is the President of Bernstein Crisis Management, and has more than 25 years of experience in all aspects of crisis management. He is publisher and editor of the Crisis Manager newsletter. His book "Keeping the Wolves at Bay—Media Training" has been described as "one of the most concise, insightful, useful and savvy guides to strategic thinking about reputation issues." His latest book is "Manager's Guide to Crisis Management," published by McGraw-Hill. He is also a regular guest commentator and expert source for national media outlets. Bernstein Crisis Management website: http://www.bernsteincrisismanagement.com. Crisis Management blog: bernsteincrisismanagement.blogspot.com.
###