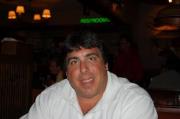 RMVH Mississippi New Vacation Rental Web Portal Nationwide
Gulf Port, Mississippi (PRWEB) November 19, 2012
RMVH Mississippi.com in conjunction with Rent My Vacation Home.com has entered into a agreement to further network and market the Vacation Home Rental Industry.
This consolidation includes 83 websites in the United States that have been culminated in succession by networking all of the offices and websites.Rent My Vacation Home.com using new network technology developed by Belkin, Network Services, IBM, and also Cisco systems, working in conjunction with software technologists from the vacation rental industry to produce this new network now known as the Rent My Vacation Home search engine.
This search engine developed now culminates all of the websites available on the Internet into one easy to use interface so that vacationers and vacation homeowners no longer have to repeatedly search for the same information on several different sites.
Rent My Vacation Home.com is located out of Washington DC. Further information about the company can be found at http://www.rentmyvacationhome.com. The offices of RMVH of Mississippi are located at 45 Hardy Court shopping center , Gulfport, Mississippi.
http://www.rmvhmississippi.com