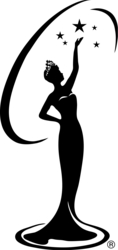 Keith Lewis and Shanna Moakler have brought major changes to the Miss California USA® system
Los Angeles, CA (PRWEB) February 1, 2011
Donald Trump's MISS UNIVERSE® Organization today announced the selection of K2 Productions as the new licensee to run the MISS NEW YORK USA® AND MISS NEW HAMPSHIRE USA® Pageants. Keith Lewis and former Miss USA Shanna Moakler will become the new Co-Executive Directors for the pageants and both will also continue to serve as Co-Executive Directors of the MISS CALIFORNIA USA® and MISS CALIFORNIA TEEN USA® Pageants.
"Keith Lewis and Shanna Moakler have brought major changes to the Miss California USA® system" said pageant owner Donald Trump. "They have done a great job in California and I'm sure they will do a fabulous job in New York and New Hampshire."
In the 2011 MISS CALIFORNIA USA® Pageant, Lewis and Moakler were responsible for registering the largest number of state contestants in the history of the Miss USA® Pageant, with over 350 young women competing. Additionally, MISS CALIFORNIA USA® broke new boundaries by incorporating social media into the pageant; "The Social Network Awards" were awarded to participants who garnered the most votes on their Facebook and Twitter accounts. Furthering their venture with social media, Lewis and Moakler partnered with Dyyno, to stream the pageant live on the Internet, viewed by a record breaking 1.2 million views.
In California, Lewis and Moakler have also made contemporary changes to the traditional pageantry system. Out are the sashes and swimsuit uniforms; in are individualized styles. "My goal is for all our state pageants to emphasize individuality and push the envelope of most traditional pageants," says Lewis. "It is my job to produce and deliver pageants that reflect the progressive attitudes of the contestants as well as our three forward-looking states. Specifically, we are about to change the essence of MISS NEW YORK USA® to the style of runway show expected during fashion week," added Lewis.
About MISS UNIVERSE®, MISS USA® and MISS TEEN USA®
The MISS UNIVERSE®, MISS USA® and MISS TEEN USA® pageants are a Donald J. Trump and NBC Universal joint venture. Utilizing its international grass roots infrastructure, the Miss Universe Organization is committed to increasing HIV/AIDS awareness and increasing awareness of breast and ovarian cancers by forging relationships with organizations committed to research and education, such as the Aid for AIDS, Latino Commission on AIDS, The Global Network for Neglected Tropical Diseases, Susan G. Komen for the Cure, Gilda's Club and Same Sky Trade Initiative. The women who champion these causes during their reign personify the combination of beauty and intelligence which define the modern woman. For more information, visit: http://www.missuniverse.com.
About Keith Lewis
Keith Lewis was named Director for the MISS CALIFORNIA USA® and MISS CALIFORNIA TEEN USA® pageants in 2003. Since that time, MISS CALIFORNIA USA has placed nationally in the top 15 every year with three first runners up to MISS USA. He is a twenty year veteran of the entertainment industry who founded The Morgan Agency, Inc., a prestigious full service talent and modeling agency located in Hollywood, CA. And he appeared opposite MoNique in VH1's wildly successful first season of Charm School. He also was Executive Producer and Co-Originator of the 2007 Sundance Grand Jury nominated Documentary, "For the Bible Tells Me So."
About Shanna Moakler
Shanna Moakler is an American model, actress, reality television star and a former beauty queen. She was the winner of the MISS RHODE ISLAND TEEN USA® 1992, MISS NEW YORK USA® 1995, and was also MISS USA® 1995. Moakler began modeling at age 15 and eventually branched out into an acting career, appearing as a regular for two seasons on the USA Network television series Pacific Blue in 1998, and in 2005 she starred as herself on the reality television series Meet the Barkers with her then husband Travis Barker, drummer in the rock band Blink-182. She has also appeared in Crowned: The Mother of all Pageants and Dancing With The Stars. She currently hosts E!'s Bridalplasty.
###