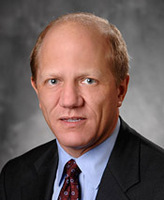 St. Louis, MO (PRWEB) September 19, 2012
The Onder Law Firm has created a website which provides information about Missouri rollover truck accidents and access to free, no-obligation consultations with Missouri rollover truck accident lawyers. Truck accidents are on the rise in the state of Missouri, and continue to cause serious injuries and death to Missouri motorists. In fact, the year 2010 saw 4.3% more fatal trucking accidents than did 2009, as reported by Missouri's Traffic Safety Compendium in 2010.
The Onder Law Firm's new Missouri rollover truck accident lawyer website was prompted by the fact that the incidence of fatal trucking accidents has increased despite the continued development of highly effective safety equipment. Many Missouri rollover truck accidents are deemed preventable, caused by truck driver error or misjudgment, unsafe loading procedures, or equipment failure. Most dangerous are the Missouri rollover truck accidents that take place at high speeds. Smaller vehicles may be harmed directly by a truck that is out of control, or may collide with other vehicles as they swerve to avoid a collision with a commercial truck.
Commercial trucking is one of the top industries in the United States, yielding $650 billion annually. The American way of life depends on the daily delivery of goods and commodities, and an estimated 750,000 commercial trucks are on country's roadways at any time, says the American Trucking Association. Missouri rollover truck accident lawyers are reviewing claims of persons or families of persons who were harmed or killed in Missouri rollover truck accidents.
The Missouri rollover truck accident lawyers at the Onder Law Firm welcome inquiries from law firms in regards to handling or working as co-counsel on Missouri rollover truck accident lawsuits.
About The Onder Law Firm
Onder, Shelton, O'Leary & Peterson, LLC is a St. Louis based personal injury law firm handling serious injury and death claims across the country. Its mission is the pursuit of justice, no matter how complex the case or strenuous the effort. Onder, Shelton, O'Leary & Peterson have represented clients throughout the United States, and other firms throughout the nation often seek its experience and expertise on complex litigation. It is a recognized leader in products liability cases such as window blind cord strangulation and pharmaceutical litigation. The Onder Law Firm offers information pertaining to the Missouri truck accident lawyer services at http://www.truckaccidentlawyersmissouri.com/.