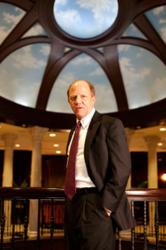 St. Louis, MO (PRWEB) September 10, 2012
The Onder Law Firm announces the launch of a new website which features information on Missouri jackknife truck accidents and how to access the firm's Missouri jackknife truck accident lawyers for a free, no-obligation consultation. The firm's Missouri jackknife truck accident lawyers also offer expert legal representation for individuals and families who have been harmed by a Missouri jackknife truck accident on a contingency basis.
Missouri's 2010 Traffic Safety Compendium concluded that fatal commercial vehicle accidents are on the rise in that state, with 4.3% more in 2010 than in 2009. Missouri jackknife truck accidents are among the most severe type of traffic collisions. Jackknifing occurs when the trailer of an articulated vehicle folds against the truck's cab at a sharp angle, swinging with great force into nearby lanes of traffic and obliterating anything in its path. The large size and weight of a tractor-trailer mean that any cars involved in a jackknife truck accident in Missouri are likely to be destroyed, and the people in them seriously injured or killed. Missouri jackknife truck accidents result from largely preventable circumstances including ill-maintained brakes, poor loaded techniques and improper braking. Road conditions such as icy or slippery roads can also contribute to the causation of a Missouri jackknife truck accident.
Commercial trucking is a significant player in the state's economy and lifestyle. Missouri's trucking industry employs a large percentage of the state's workforce, accounting for 15% of jobs in 2010. Many communities depend solely upon trucking to receive the goods they need each day. On a daily basis, 479, 499 tons are delivered by commercial truck in Missouri.
Missouri jackknife truck accident lawyers are reviewing claims of persons and families of persons who have sustained injures or lost their life in Missouri jackknife truck accidents.
The Onder Law Firm welcomes inquiries from law firms in regards to handling or working as co-counsel on Missouri jackknife truck accident lawsuits.
About The Onder Law Firm
Onder, Shelton, O'Leary & Peterson, LLC is a St. Louis based personal injury law firm handling serious injury and death claims across the country. Its mission is the pursuit of justice, no matter how complex the case or strenuous the effort. Onder, Shelton, O'Leary & Peterson have represented clients throughout the United States, and other firms throughout the nation often seek its experience and expertise on complex litigation. It is a recognized leader in products liability cases such as window blind cord strangulation and pharmaceutical litigation. The Onder Law Firm offers information pertaining to Missouri jackknife truck accidents at http://www.truckaccidentlawyersmissouri.com.