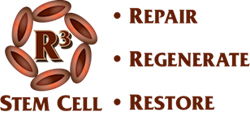 Ozark Regenerative Institute provides the top stem cell and PRP therapy in Missouri with Board Certified providers!
Poplar Bluff, Missouri (PRWEB) March 21, 2017
Ozark Regenerative Institute in Poplar Bluff, Missouri, is now offering procedures designed to help repair and regenerate tissue damage. This includes both stem cell and PRP therapy for joint arthritis, tendonitis, sports injuries, ligament injuries and nonhealing wounds. The Institute has become an R3 Stem Cell Center of Excellence, offering treatment with several Board Certified providers with first rate regenerative materials. Call (844) GET-STEM for more information and scheduling.
Regenerative medicine is now mainstream and represents a significant difference from the usual pain relieving treatments with cortisone. While cortisone (steroid) medications have been great for relief, the medicine doesn't actually fix anything. What medicine has been seeking are treatments that help to actually repair tissue damage along with providing relief. Stem Cell and PRP therapy are filling that void and have changed the paradigm.
The stem cell material used contains growth factors, hyaluronic acid, stem cells and cytokines to facilitate repair of cartilage cells, muscle, tendon, ligament and other tissue. For the platelet rich plasma therapy (PRP), all that's needed is a simple blood draw from the patient. The blood is then spun for a few minutes, which concentrates platelets and growth factors. The material is injected into the problem area and has shown tremendous pain relief and improved functional outcomes.
These treatments help everyone from elite athletes to weekend warriors, executives, grandparents and more. Surgery is frequently avoided or delayed, which obviates the need for a lengthy rehab or any resulting complications. The regenerative treatments are safe, quick and effective.
To receive stem cell and PRP therapy at Ozark Regenerative Institute, simply call R3 Stem Cell today at (844) GET-STEM.