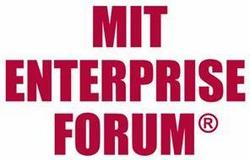 We are deeply honored that the partners of Bell, Boyd & Lloyd generously offered to serve as host and premier sponsor of our monthly forums
Chicago, IL (PRWEB) January 16, 2008
The MIT Enterprise Forum of Chicago has accepted an invitation from Bell, Boyd & Lloyd LLP to become the host and premier sponsor of its monthly membership forums promoting entrepreneurship and innovation.
Beginning with the February 12th forum, members and guests of the MIT Enterprise Forum will gather at the Bell, Boyd & Lloyd Conference Center located at 70 W. Madison Street, in Chicago. Bell, Boyd & Lloyd's sponsorship will run nearly two-and-a-half years, through June 2010.
"We are deeply honored that the partners of Bell, Boyd & Lloyd generously offered to serve as host and premier sponsor of our monthly forums," stated Robert Lepkowski, Chairman of the MIT Enterprise Forum Chicago chapter. "Not only did they agree to sponsor our monthly forums, but they will also become lead sponsor of our annual White Board Challenge with RPX Group. Plus, Bell, Boyd & Lloyd's professionals are very enthusiastic about actively contributing to the content of our forums. We are very excited about this new relationship. There are many things we can accomplish together."
The MIT Enterprise Forum of Chicago, a chapter of the Massachusetts Institute of Technology's Global Enterprise Forum, focuses on encouraging and celebrating the advancement and development of technology and entrepreneurship in the greater Chicago area. The monthly Chicago forums attract in excess of 120 executives whose businesses are involved in the development or use of technology, entrepreneurs, angel investors and venture capitalists, attorneys, accountants and other active supporters of the "Silicon Prairie."
Bell, Boyd & Lloyd counsels emerging companies and entrepreneurs on all aspects of launching their businesses and bringing their products to market. From protecting innovation, to obtaining financing and navigating the regulatory hurdles, Bell Boyd intellectual property and corporate attorneys work with their clients through all stages of their life cycles.
###