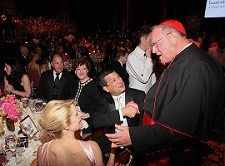 It has become necessary to pursue innovative means accelerate the development of next-generation multiple myeloma treatments to extend the lives of patients and lead to a cure
New York (PRWEB) November 14, 2012
Mitchell Vazquez donates aid to the charity for advance cancer research with the aim to bring some hope in the lives of patients suffering from multiple myeloma. There is very little research done on this disease and same drugs had been used for several decades, with no new innovations on the horizon. Mr. Vazquez provides aid to this charity so that researchers, clinicians, and partners in the biotech and pharmaceutical industries work together to bring new hope for patients and dramatically changed the treatment landscape.
It has become necessary to pursue innovative means accelerate the development of next-generation multiple myeloma treatments to extend the lives of patients and lead to a cure. This charity strives to conduct educational programs to help people with myeloma, family members, caregivers, and healthcare professionals learn more about the disease.
He also owns a GCI Forex firm that has managed to distinguish itself highly in the online trading industry. With GCI, Mitch Vazquez has created a firm that is singularly focused on customer satisfaction. He is also very active in philanthropy and donates substantial gifts to a number of regional causes. Mr. Vazquez currently lives in New Canaan, Connecticut and is the proud father of three sons.
To know more log on to http://www.mitchellvazquez.com