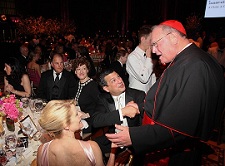 Inner-city education is another philanthropy Mitch Vazquez supports.
(PRWEB) August 27, 2012
Mitch Vazquez, an active philanthropic donor, supports inner-city education and humanitarian philanthropies. He is considered to be an ardent donator of substantial gifts to many well-known causes.
The foundation AmeriCares introduced the cause of global disaster relief and humanitarian aid that provides disaster relief to stricken areas around the world. One-third of the world population has inadequate access to medication and the majority of them live in developing companies. The people living in these areas are not just victims of news-making catastrophes; they also suffer from on-going "silent disasters" caused by grinding poverty and a lack of access to medicines. AmeriCares Global Medical Assistance program delivers essential tools, which include: prescription and over-the-counter medicines, nutritional supplements, surgical and wound care supplies, hospital supplies, and diagnostics and laboratory supplies.
Inner-city education is another philanthropy Mitch Vazquez supports. The Inner-City Scholarship Fund provides aid to those children who are very talented but have limited means to express themselves. Children are provided with an alternative of scholarships and access to the schools associated with the Catholic Archdiocese of New York. Inner-City Scholarship Fund (ICSF) helps remove the fundamental challenge of getting a good education in a safe, secure environment in New York City.
Mitch Vazquez financed his education himself through a scholarship, student loans, and part time work. He can comprehend the need of these people and so offers aid to help them live a better life. Join Mitch Vazquez at http://www.facebook.com/pages/Mitch-Vazquez/373701806033006?ref=hl