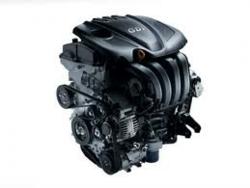 A reduced price is now attached to this motor in an effort to offer a source to purchase the various sizes used in this vehicle.
Albany, NY (PRWEB) February 24, 2013
Mitsubishi Motors Corporation remains a competitor in the import automobile market in the United States. Early partnerships with Chrysler helped establish this automaker in North America and consumer confidence was created. The UsedEngines.co company is now importing the Mitsubishi Galant engine for sale. A reduced price is now attached to this motor in an effort to offer a source to purchase the various sizes used in this vehicle. Details on this edition can be located at http://www.usedengines.co/mitsubishi.
Mitsubishi exported vehicles worldwide for more than 30 years before the production of the Mitsubishi Galant took place. The 1989 introduction of this vehicle to the public helped buyers learn about the quality of these import builds. The 1992 to 1998 production schedule produced many of the vehicles that remain in use today. The four-cylinder and V6 sizes that were used by Mitsubishi represent the different sizes now offered online to buyers.
New inspections and evaluations are now completed by the UsedEngines.co company before actual sales are made to the public. These new procedures are essential to helping mechanics detect if problems exist inside or outside the engine block. These thorough tests are now standard for all domestic and foreign inventory. The recent termination of the Mitsubishi Galant in North America has created a shortage of reliable motors that can be found.
The price reductions and company policy changes that have taken place have helped create a new program for extended protection after buyer purchase. All motors that are held in the company inventory are now eligible for two-year warranty protection. This policy was recently announced in a news release at http://www.prweb.com/releases/used-car-engines-sale/chevy-ford-dodge-toyota/prweb9850113.htm. The warranties now attached with all sales are expected to remain in place as a separate insurance policy for buyers.
The measures put in place late last year to eliminate the cost of shipping have helped this company distribute more motors in the United States. The reduction of the costs of shipping has now lowered the overall selling price of each engine in stock. The shipment cost elimination program was created exclusively for buyers and sellers to benefit.
About Used Engines Co.
The Used Engines Co. supplies preowned automotive, truck and SUV motors to North American buyers. Shipments to Canada are now made by this company in an effort to increase annual sales. Upgrades to the company inventory now happen on a weekly basis to provide more options for selection for buyers. The Used Engines Co. frequently lowers the selling price of all inventory to offer alternatives online and through the company toll-free number that are not easily found through other sellers. No charge shipping and the attachment of warranties is now providing higher customer satisfaction ratios.