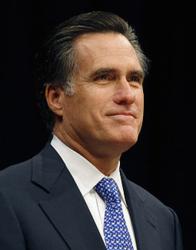 A large number of Americans have recently began looking at the self-directed IRA as a way of emulating Mr. Romeny's tax-deferred investment strategy
Miami, FL (PRWEB) April 06, 2012
IRA Financial Group, the leading facilitator of self directed IRA LLC solutions has seen a significant increase in the number of investors looking to copy Mitt Romney and use their retirement funds to fund private business investments on a tax-deferred basis. Mr. Romney has between $20.7 million and $101.6 million in tax-deferred retirement funds, a big chunk of his fortune. The advantage of Mr. Romney using his retirement funds to make his Bain Capital investments is that it allowed for all the income and gains to go back into the retirement account tax-free. Thus, Mr. Romney has been able to defer the tax on any investment gains and defer paying the tax until he elects to take a distribution or turn 701/2 years old. "A large number of Americans have recently began looking at the self-directed IRA as a way of emulating Mr. Romeny's tax-deferred investment strategy, " stated Adam Bergman, a tax attorney with the IRA Financial Group.
A Self-Directed IRA, also called a Self-Directed IRA LLC with checkbook control, is an IRS approved structure that allows one to use their retirement funds to make real estate and other investments tax-free and without custodian consent. The Self Directed IRA rules involves the establishment of a limited liability company ("LLC") that is owned by the IRA (care of the IRA custodian) and managed by you or any third-party. As manager of the IRA LLC, the IRA holder will have control over the IRA assets to make the investments he or she wants and understands.
With a self-directed IRA with checkbook control established through IRA Financial Group, an investor is able to use retirement funds to make private business investments, private equity, venture capital hedge fund, real estate, and many more investments on a tax-deferred basis. "Using a self-directed IRA LLC, clients of the IRA Financial Group will have the opportunity to follow Mr. Romney's investment strategy and make private business investments on a tax-deferred basis.
The IRA Financial Group was founded by a group of top law firm tax and ERISA lawyers who have worked at some of the largest law firms in the United States, such as White & Case LLP and Dewey & LeBoeuf LLP.
To learn more about the IRA Financial Group please visit our website at http://www.irafinancialgroup.com or call 800-472-0646.