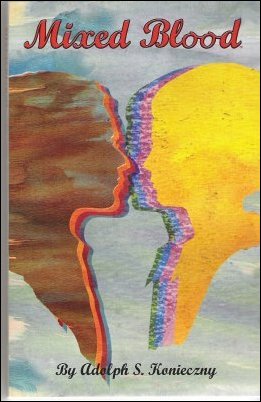 But playing golf is right up there, too.
Sun City, AZ (PRWEB) March 8, 2007
"Mixed Blood" is a story set in the 1800's, when a naive farm boy ventures out into the world of Dutch slave trading. The main character, Ayer, has no idea what lies ahead in his life and readers get to follow him on this journey. From Amsterdam to the United States, through hardship and heartache, this 196 page novel keeps readers riveted.
"We are all under the assumption that we know our heritage," says author Adolph Konieczny.
Konieczny carried this idea for "Mixed Blood" in his head for some time and felt the need to write it. "I don't know where this inspiration comes from," he chuckled. "I have always wanted to write a book and now that I'm retired, I'm ready for round two and perhaps another couple books."
This is his first published work. Adolph had so much fun writing "Mixed Blood" that he has begun the second book continuing the saga, which is tentatively called "Mixed Blood, Too."
Adolph Konieczny was born and raised in Adams, Massachusetts and lived there until a skiing accident forced him to retire from racing competitively. Although he still enjoys skiing he now resides part time in Arizona and part time on the road in his conversion van. "I love a good drive across the country," he says. "But playing golf is right up there, too."
Adolph wanted a reintroduction for "Mixed Blood," so a new printing has been completed and copies are available now. For more information please visit http://www.askmixedblood.com or contact Adolph to purchase a copy. It can also be found at numerous bookstores and online book sellers.
A big thank you goes to Trafford Publishing for printing and distribution of this wonderful read.
EDITORS: For review copies or interview requests, contact:
Adolph S. Konieczny
Tel: 623-933-1395
Email: Adolph-at-askmixedblood.com
###