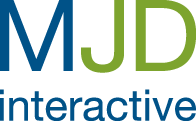 As an Account Manager, I am committed to bringing satisfaction and value to our customers, and to further build the fantastic reputation of this great company
San Diego, CA (PRWEB) November 29, 2012
Robert Barber is the newest team member to join the Account Services staff at MJD Interactive Agency. Barber has Senior Project Management experience as well as SEO and social marketing knowledge. His background was originally in media arts which makes him a well rounded account manager. He is able to offer input in every phase of MJD's web and mobile app development process.
"Over the last year MJD has grown not only in the number of projects we have at any given time, but also the level of engagement required when working with larger brands," said Jeremy Duimstra, Co-Founder of MJD Interactive Agency. "Robert has the big agency experience we need to be able to effectively run projects and communicate at the high level our clients demand. He also has deep knowledge of the multitude of digital touch points that we navigate when creating digital campaigns for clients. Knowing a lot about Mobile Apps, Content Management, Emerging Technology, SEO, Paid Search and Social Marketing makes him an extremely valuable account manager."
Barber comes to MJD from Skybox Creative where he executed all aspects of account management from scope and budget to maintaining client relationships. Before his Senior Project Management position he worked as a SEO Specialist at Digitaria Interactive. There he worked to develop search optimization strategies specifically to identify new market opportunities and maximize traffic.
At MJD Barber will be assisting Jason Munski, the Director of Client Services, on numerous accounts. Munski thinks, "Robert is a great addition to the team and I am thrilled to have him here."
"I am extremely happy and excited to be a part of the MJD team. MJD is a cutting edge, modern digital agency that uses technology to bring interactive marketing to the forefront. I am excited to contribute my skills to its amazing growth," said Barber. "As an Account Manager, I am committed to bringing satisfaction and value to our customers, and to further build the fantastic reputation of this great company. I've only been here a few days, but the positive energy of everyone here is already apparent. MJD is going to continue to redefine digital marketing, and I cannot wait to see where it takes us!"
About MJD Interactive Agency
MJD Interactive Agency helps our clients build brands and achieve business objectives with innovative, award winning digital experiences. We are Redefining Interactive™ - bringing the medium to a new level by building immersive experiences wherever our client's audience engages with them in the digital world. This includes building and refining their digital brand, their website, mobile apps, interactive displays, through search and social media. A heavy concentration on analytics and scientific campaign testing and iteration ensures that we're getting the best possible return on all online marketing initiatives.
MJD's beloved clients include Titleist Performance Institute, Bad Boy, Falken Tire, DJO Global, Riot Games, TwinLab, and more.