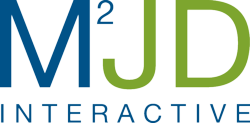 The combination of an amazing design and making commerce more social has proven to really drive sales. (speaking about the new BadBoy.com website)
(PRWEB) March 06, 2012
MJD Interactive Agency brought home two ADDYs at the San Diego 2012 ADDY Awards Friday night, held at Anthology night club. An ADDY Silver was awarded for the recent redesign of Bad Boy's website. The redesign of USAopoly's site was honored with a Bronze ADDY.
Bad Boy's Silver ADDY was awarded in the "Interactive Media" Category. The Bad Boy site brings elements of social networking to a new online store, further fueling the passion of their mixed martial arts and action sports fans. "We built some cool functionality on the site that allows fans of fighters to view and purchase actual fight night apparel and equipment from a digital locker on the site," said Jeremy Duimstra, Co-Founder and Creative Director of MJD Interactive Agency. "The combination of an amazing design and making commerce more social has proven to really drive sales."
USAopoly, developer of some of the world's best known board games including Nintendo Monopoly®, Disney Cranium®, The Beatles Trivial Pursuit, Family Guy CLUE® and Hello Kitty YAHTZEE®, was selected for a Bronze ADDY in the Interactive Media category as well. MJD overhauled the site, creating a visually stunning design with the addition of Drupal as the Content Management System, as well as robust E-Commerce functionality.
About MJD Interactive Agency
MJD Interactive Agency helps our clients revolutionize brands and grow business with innovative, award-winning digital experiences. We are Redefining Interactive™ - stepping on the gas by building immersive experiences wherever our client's audience engages with them in the digital world. We combine research, strategy, design, marketing and technology to allow our clients not to just compete, but win.