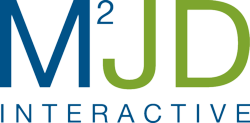 We have always been impressed by his depth of knowledge and excellent demeanor with clients.
San Diego, CA (PRWEB) February 28, 2012
MJD Interactive Agency, adding to it's Professional Service roster, announced today the addition of Jason Munski, Director of Client Services.
Munski brings more than a decade of account management, project management and online marketing expertise to MJD. He will be charged with managing client relationships, as well as integrated marketing strategy.
"We've known Jason for years working in the same industry. We have always been impressed by his depth of knowledge and excellent demeanor with clients. He has been with us for only a few days but is already making large, exciting shifts in our account management process," said Jeremy Duimstra, CEO of MJD Interactive Agency. "We are extremely excited to have him on the team, and our clients will, I'm sure, soon be thrilled as well."
Munski comes to MJD from BusinessOnline where he held multiple positions over the last seven years including Project Manager, Information Architect, Director of Web Development and Online Marketing Strategist. His ability to wear many hats is particularly valuable to his new agency. "We call people like Jason "unicorns" because frankly, they don't seem to exist. His ability to not only have knowledge of so many aspects of a digital agency, but to truly excel at all of them is rare to say the least," said Duimstra. "He is going to be instrumental instilling the new direction of our agency - to Redefine Interactive™. He will help develop an overarching strategy with both traditional online interaction points such as a site and online marketing, with bleeding edge technology such as mobile apps and interactive environments."
"I'm excited to be joining the MJD family. They've got such a talented team of individuals with a hunger and passion that is infectious," said Munski. "That's something I definitely want to be a part of. And Mike and Jeremy have done an amazing job building the MJD brand to date. I feel as though it's my responsibility to match their dedication and push the Professional Services and Integrated Marketing services to the next level."
About MJD Interactive Agency
MJD Interactive Agency helps our clients build brands and achieve business objectives with innovative, award winning digital experiences. We are Redefining Interactive™ - bringing the medium to a new level by building immersive experiences wherever our client's audience engages with them in the digital world. This includes building and refining their digital brand, their website, mobile apps, interactive displays, through search and social media. A heavy concentration on analytics and scientific campaign testing and iteration ensures that we're getting the best possible return on all online marketing initiatives.
###