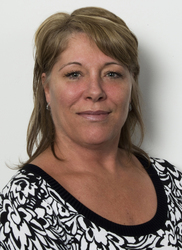 Debbie is an ideal person for our corporate responsibility activities
Cold Spring, NY (Vocus) December 5, 2008
Building on one of its strengths, MKTworks, Inc. (Marketing Works) has named Debbie Darman its Corporate Responsibility Officer. "Debbie is an ideal person for our corporate responsibility activities," emphasizes Marshall Mermell, president of Marketing Works. "Her skill set matches the skill set required for this important position. As supporters, we work closely with our clients and those organizations and initiatives that measure the impact their activities have on customers, suppliers, employees, shareholders, communities and other stakeholders. Debbie is involved with all the programs we manage and endorse."
Marketing Works supports Corporate Responsibility (CR) initiatives including the American Heritage Rivers Alliance (AHRA) and its local executive titled the Hudson River Navigator, New York's Hudson-Fulton-Champlain Quadricentennial and its Arts-Science Challenge, the Philipstown Greenway, The Hudson River Park Trust, and the Omega Institute's Center for Sustainable Living.
"Our CR initiatives," says Mermell, "dovetail with our commitment to local business groups such as the Western Putnam Economic Development Council, the Cold Spring Area Chamber of Commerce, the Dutchess County Regional Chamber of Commerce, and The Greater Southern Dutchess Chamber of Commerce. We also work with the Hudson Valley Center for Innovation and the University of Albany's Center for Sustainable Ecosystem Technologies to help promote New York State's emerging Sustainable Technology Valley," Mermell explained. "Ms. Darman works closely with these groups as both a champion and facilitator."
"It's both an honor as well as an important responsibility to work with a company that dedicates resources and provides a strong commitment to the communities we serve." says Darman.
Previously, Darman was Marketing Services Manager for Marketing Works and prior to that, she was sales manager of Information Technology Outsourcing for Grant Saint John in Ohio, and before that was Sales/Marketing Coordinator for Unilock, Inc. in Brewster, NY.
About Marketing Works
MKTworks, Inc., well known as Marketing Works, is a full-service strategic marketing and advertising agency, specializing in Risk-Managed Marketing™, innovation and technology marketing, and marketing metrics. The firm helps clients mitigate the risk to their marketing budgets while helping them grow, optimize, and increase their marketing return on investment.
Marketing Works combines strong experience in innovative technologies and high quality luxury consumer goods. The company melds the two sectors of marketing, applying the best of one to the other--strengthening both. For example, Marketing Works has a strong background in medical equipment and computer-based technology in the business-to-business arena--as well as marketing upscale swimming pools and custom jewelry to high-income consumers.
The company is a leader in sustainable technology, working in concert with American Heritage Rivers Alliance in its mission to develop the Hudson River Valley into the Sustainable Technology Valley.
Media Contact:
Megan McConville
Telephone: (845) 265 - 7000
Fax: (845) 231 - 4061
###