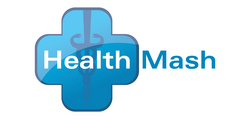 Budapest, Hungary (PRWEB) May 13, 2009
Existing health search engines often fail to provide relevant, current and actionable information to consumers. WebLib CEO Endre Jofoldi notes that "the goal of HealthMash is to promote health and well being in the world by providing personally relevant information of high quality from trusted health sources on the Web. We prepared a special gift for those who are visiting us at the MLA conference in Hawaii".
HealthMash is powered by an innovative Health Knowledge Base that captures the expertise of medical professionals as well as the wisdom of ordinary people everywhere in the art of living and healing. HealthMash combines sophisticated Web 2.0 universal search and discovery technology with Semantic Web concepts in a simple yet highly informative user interface.
# # #