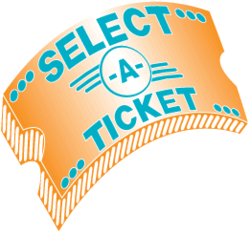 Riverdale, NJ (PRWEB) June 26, 2012
New Jersey based ticket broker Select-A-Ticket reports a number of factors are contributing to the increased demand for tickets to the Major League Baseball All Star Game this season. Kansas City will be hosting the MLB All Star Game on Tuesday, July 10, 2012, when baseball's biggest stars take center stage at Kauffman Stadium. It will be the third time the city has hosted the event overall but the first time since 1973.
Sunday, July 8, Kauffman Stadium will also host the Home Run Derby, the SiriusXM All-Stars Futures Game, and the Taco Bell All-Star Legends & Celebrity Softball Game. As an encore, the evening will feature a fireworks show. Additionally, there will be a fan fest held at the Kansas City Convention Center from July 6 through the 10th.
Around since 1973, the stadium was initially named Royals Stadium. However, in 1993, it was renamed Kauffman Stadium in honor of the team's initial owner, Ewing Kauffman. Another factor in the increased ticket demand: Kauffman Stadium is one of Major League's smaller stadiums; therefore, MLB All Star Game tickets are likely to sell out fast. Also, due to the popularity of the long ball, Home Run Derby tickets could be hard to come by as well.
The MLB All-star game has been around since 1933, where the inaugural game took place at Comiskey Park on July 6. Former sports editor of the Chicago Tribune, Arch Ward, initially came up with the idea. Up until 1946, managers from both teams were responsible for choosing the players. Now fans and players get to vote on who is chosen for this annual event.
In 1985, The Home Run Derby was added, taking place the day before the All-Star Game. Initially five players were chosen from each league, each participant getting 10 outs per round. However, over the years, the Home Run Derby has evolved. Now a team captain is responsible for choosing the sides. The All-Star weekend would continue to evolve as the All-Star Futures Game was added in 1999, and in 2001, the Taco Bell All-Star Legends & Celebrity Softball game was introduced.
About SelectATicket.com
Select-A-Ticket has been in business over 33 years as an experienced, trusted, secure ticket broker. Select-A-Ticket sells tickets to Broadway, Concerts, Sports, and Family Events. Select-A-Ticket has been in the ticketing industry since 1978 and is a proud member of the National Association of Ticket Brokers (NATB).
For a complete list of available baseball tickets, go to http://www.SelectATicket.com or call 800-735-3288 to order tickets by phone. Select-A-Ticket is happy to help you find the right seats to any and every entertainment event.